The Fall 2002 SST unit in China is over. But this website will remain available.
China SST unit
Fall 2002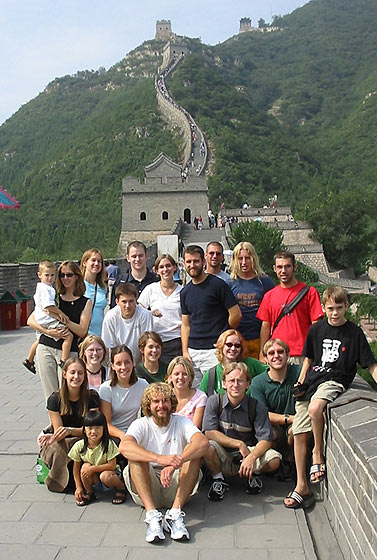 Friday, 6 September, -- The SST office got a call from China SST leader Keith Graber Miller that all students arrived in Beijing on time, happy if tired, and with all of their luggage.
They will be up fairly early for a good first day visit to the Great Wall, the Ming Tombs, and other sights around Beijing.
The group will travel by overnight train on Sept. 9 to Xi'an where the famous terra cotta warrior exhibit is.
Another overnight train ride will take them to Chengdu by next Thursday, where they'll be staying until late November.