Campus Conference — "Global Education for All: Renewing Our Vision"
Schedule of Events
This campus conference is free and open to the public.
Tuesday, March 5, 2019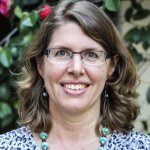 7 p.m.: Opening Plenary Lecture by Elaine Meyer-Lee, "The Value and Pedagogy of Global Learning for 21st Century Students" (Convo credit)
Church-Chapel (live-streamed) 
Elaine Meyer-Lee is associate vice president for global learning and leadership at Agnes Scott College and a former Goshen College Study-Service Term participant. She will speak on national trends and outcomes for study abroad.
8:15 p.m.: Reception
Church-Chapel  Fellowship Hall
A reception will follow to honor former SST directors and leaders, and the retirement of Tom Meyers, international education director.
Wednesday, March 6, 2019
8:30 a.m.: Panel — "Reflections on SST: Significant Moments"
Church-Chapel Koinonia Room
This panel reflecting on the past and significance of SST will feature former leaders and directors. Coffee and rolls will be available.
10 a.m.: Convocation — "Global Education for All" (Convo credit)
Church-Chapel
Convo will include students reporting from the fall Search Conference and considering where global education at Goshen College is headed.
11 a.m.: Workshops with the Taskforces
What will replace SST Alt?
How can the scheduling and financial issues be resolved?
How can we do a better job of pre- and post-SST
How can we improve the existing semester abroad SST program?
1 p.m.: Topical Presentations
Latinx Students and SST
PIN Strategies for Risk Reduction and Trauma-Informed Support on SST
International Students and SST
The Environmental Impact of SST
Roundtable with Faculty, Transformation on SST
Interactive Session: Gamelon
2 p.m.: Topical Presentations
Roundtable with SST Country Partners
Defining Global Citizenship and its Implications for Global Education
Significant Events in the History of SST
Current SST Financial Realities and Risks
The Experiences of Diverse Students on SST
Interactive Session: Gamelon
Experiential Session: International Games
3:30 p.m.: Reception for the opening of "Brought Home: Objects and Stories from 50 Years of SST" exhibit
Good Library Gallery
This exhibit will contain artifacts that students and faculty leaders acquired during their SST terms and brought back home. It offers a wide variety of mundane and exotic objects, fine art and folk art, including paintings, textiles, toys, carvings, costumes, jewelry, ceramics, baskets, masks and metalwork. Some were gifts from friends in the foreign country. All embody lasting stories and memories of people and events. The items come from the earliest units, from 1968, in Guadeloupe, Costa Rica and Jamaica as well as the most recent ones in China, Tanzania, Peru, Senegal and Indonesia.
John Blosser, Professor Emeritus of Art, is curator of the exhibit, assisted by students Rachel Yoder and Katie Yoder. The exhibit is sponsored by the International Education Office and the Mennonite-Amish Museum Committee.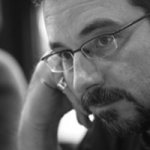 7 p.m.: Closing Plenary Address by Ron Krabill "Universal Design, Radical Reciprocity, and Global Citizenship" (Convo credit)
Umble Center (live-streamed) 
Ron Krabill, a 1990 Goshen College graduate, is associate professor in the Interdisciplinary Arts & Sciences Program at the University of Washington Bothell. He will speak on inclusion in global education.