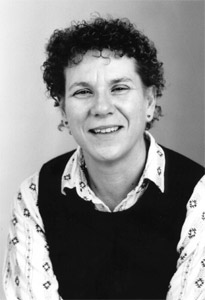 Gayle E. Woloschak is Professor of Radiation Oncology, Radiology, and Cell and Molecular Biology, Associate Director of the Radiation Oncology Residency Program, and Associate Director of the Centers of Cancer Nanotechnology Excellence in the Feinberg School of Medicine, Northwestern University. Prior to 2001 she and her research group were at Argonne National Laboratory in the Biosciences Division.
Gayle received her B.S. in Biological Sciences, Summa Cum Laude, from Youngstown State University and a Ph.D. in Medical Sciences with a specialization in Immunology from the Medical College of Ohio. She did her postdoctoral training in the Departments of Immunology and Molecular Biology at the Mayo Clinic, where she later became an Assistant Professor.
Her scientific interests are predominantly in the areas of Molecular Biology and Nanotechnology studies, and she has authored over 150 scientific papers and has grants from the National Institutes of Health and the Department of Energy.
She received a DMin degree from Pittsburgh Theological Seminary in 2012 specializing in Eastern Christian Studies. She is past Director and currently Associate Director of the Zygon Center for Religion and Science, director of the Epic of Creation program, member of the editorial board of the journal for religion and science Zygon, and Adjunct Professor of Religion and Sciences all at Lutheran School of Theology at Chicago.