Keynote: Pamela Gabbay, EdD, FT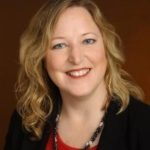 2019: The featured speaker will  be Pamela Gabbay, EdD, FT  –
co-founder and Executive Partner of The Satori Group.
Dr. Gabbay is a childhood bereavement consultant and part of the national Training Corps for the American Foundation for Suicide Prevention. Formerly, Dr. Gabbay was the Director of the Mourning Star Center for Grieving Children and served as Camp Director for a bereavement camp for children in Palm Springs, CA. She also served two terms on the Board of Directors of the National Alliance for Grieving Children.  Dr. Gabbay served as the President of the Southern California Chapter of the Association for Death Education and Counseling. She is the co-author, along with Andy McNiel, of Understanding and Supporting Bereaved Children: A Practical Guide for Professionals.