Service Visits: Chanchamayo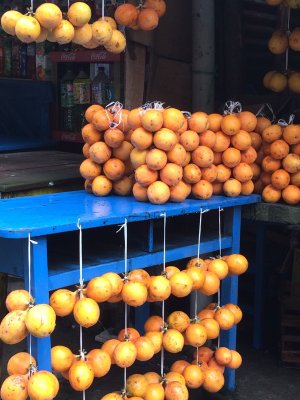 Ben, Kyra and Genevieve are serving in Chanchamayo, a province northeast of Lima on the Amazonian side of the Andes. Chanchamayo is famous for its citrus and coffee production, as well as an abundance of wildlife in its steamy, jungle-like woods. Kyra and Genevieve are living in the town of San Ramón and Ben lives a short drive away in the city of La Merced.
Kyra is working at Clínica Elera, a private clinic in San Ramon that offers a wide variety of medical services and health screenings. Genevieve works at Puesto de Salud Naranjal, a small public health clinic in the more rural town of Naranjal. Ben is working at Fundo San José, a nature reserve and lodge dedicated to conservation and sustainable tourism.