Ayacucho: Marisa, Landon and Karina
June 30 – July 1.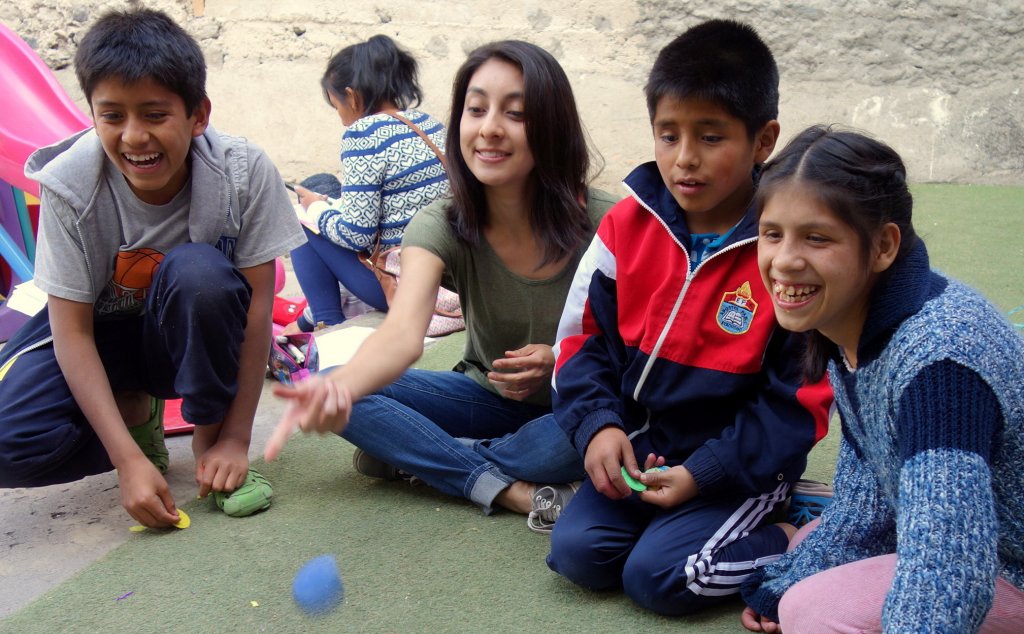 Ayacucho is the capital of one of the poorer departments in Peru, located in the Andes about 9000 feet above sea level.  Marisa, Landon and Karina work here at a school, a museum, and an orphanage.  Marisa assists teachers in several English classes in grades 2-5 at a private religious school.  She also helps in the office at the beginning of each day, recording the students who arrive tardy.
Landon works at the headquarters of Anfasep (the National Association of Relatives of the Kidnapped, Detained, and Disappeared), an organization dedicated to the search for missing victims of the 1980-2000 conflict between the Maoist insurgency Shining Path and the country's military.  The conflict began in the department of Ayacucho, which also had more civilian victims than any other department in Peru.  Anfasep also does public education about the conflict, so that it will not be repeated in the future, and seeks reparations for the victims' families.  Landon sometimes gives the tours in English at the organization's small museum, helps make new signs, teaches some English to his supervisor, and sells souvenirs in the small gift shop.  Finally, Karina works at an orphanage run by a private nonprofit organization.  They take care of about 22 kids who were brought there by government agencies.  Karina helps the kids do their chores, teaches them, and plays games with them during the day.
[Doug and Maria are wrapping up a hectic travel schedule of visiting the 21 students in their various service locations.  In the next few days we'll be posting the rest of the blogs.]