Friday, May 26.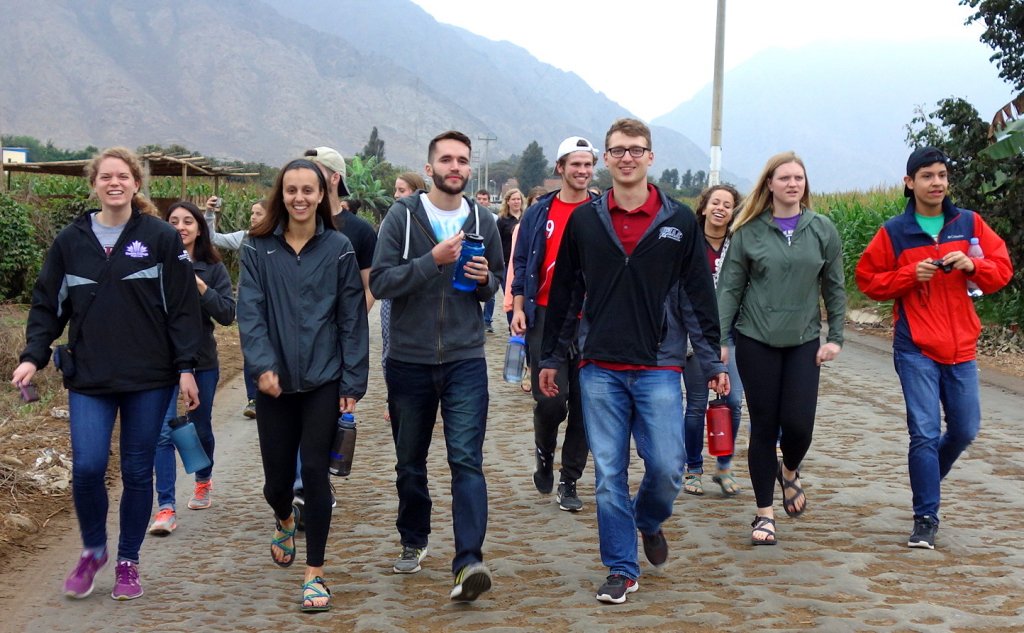 Today was part of a two-day field trip visiting two locations with a shared name but separated by 5,000 years of history.
A five-hour bus ride took us past seemingly endless mountains of arid sand and stone, punctuated occasionally by lush, green valleys made possible by irrigation from rivers flowing down from the high Andes Mountains to our east.  In one of these valleys sits what is not only the oldest civilization in the Americas, but one of the oldest in the world: the sacred city of Caral, inhabited from 2600-1800 B.C., during the same time as the ancient civilizations in Mesopotamia, Egypt, and China.
The original inhabitants left behind no record of their name for this place, so today it carries the name of the nearest town, a small farming community of a few hundred people that, like the ruins next door, seems to have been forgotten by time.  To learn about life in a small, rural community on Peru's coastal plains we stayed overnight here, learning about the town's history from the mayor, who explained that schools, running water, and a health post didn't arrive until about 20-30 years ago, and the town wasn't connected to the country's electrical grid until 4 years ago.  Later we walked to fields outside the town to learn about their farming, and in the evening we were entertained with a small concert and dancing.
Later we'll post an entry from Saturday, when we visited the town's health center and then took a tour of the ruins of ancient Caral.