Service visit: Amber, Jordyn and Tanner in Ayacucho
Sunday – Tuesday, March 19-21.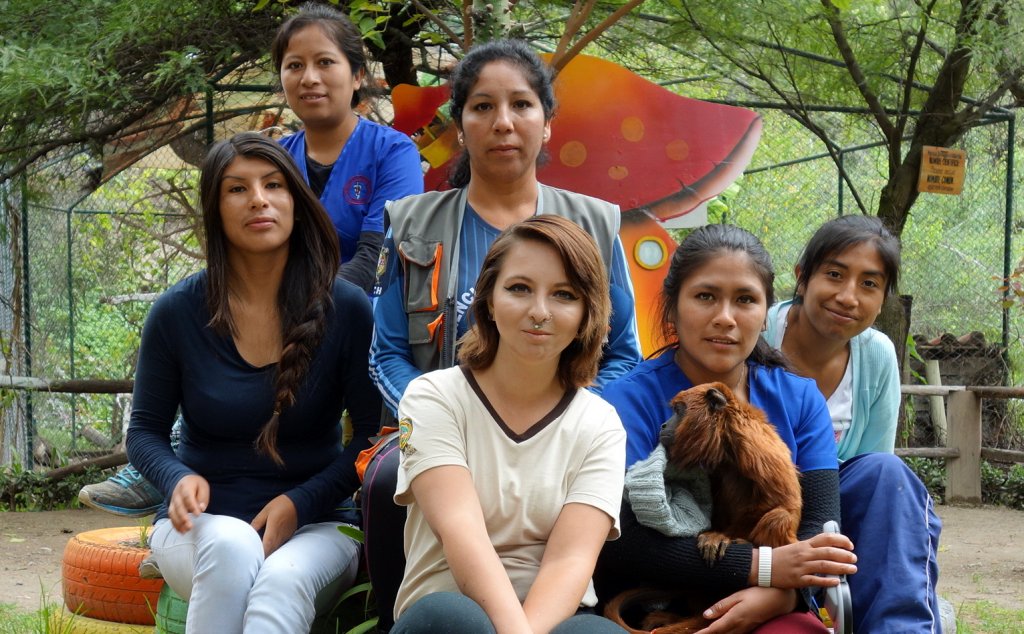 Doug visited these three students in Ayacucho, a small city of about 200,000 in the central Andes.    Goshen students have worked here for several years, although all three students this semester are working at new locations.
Amber and Tanner both work at a health clinic that belongs to a savings and loan cooperative.  Members pay a membership fee each year, and among the membership benefits are low-cost care at the co-op's health clinic, which offers a wide variety of basic services, including medical and psychological consultations, dental care, ultrasounds, and more.  Tanner, a nursing major, works with nurses at the clinic, helping take blood pressures, give injections, cleaning wounds, etc.   Amber, a psychology major,  spends her afternoons in the office of the clinic's psychologist.  She observes during his consultations with patients, and the psychologist patiently explains his work and the cases with Amber.  During the mornings the clinic sees few patients, so Amber and Tanner assist the other staff with filing work, making cotton wads for the dentist office, and anything else that needs to be done.
Both Amber and Tanner live with families that have hosted several GC students in the past, and they enjoy having several siblings.  Tanner has two young sisters that excel at teasing him, something that keeps him from ever feeling alone when he is at home.
Jordyn, a biology major, works at the Ayacucho zoo, which belongs to the main university in Ayacucho.  Several biology students from the university also work at the zoo as volunteers during their summer vacation, from January through March.  Jordyn says the work is highly varied, including preparing food for animals, feeding them, cleaning cages, vaccinating animals, and helping with some grounds work.  The morning Doug visited they needed to vaccinate 10 small monkeys, and it was quite the feat to capture each one as they rapidly darted around their room.  After work Jordyn takes a bus home to her host family, where she enjoys the company of her host parents and two host siblings.