Service Visit: Isaac and Rowan in Vito
Wednesday-Thursday, March 8-9.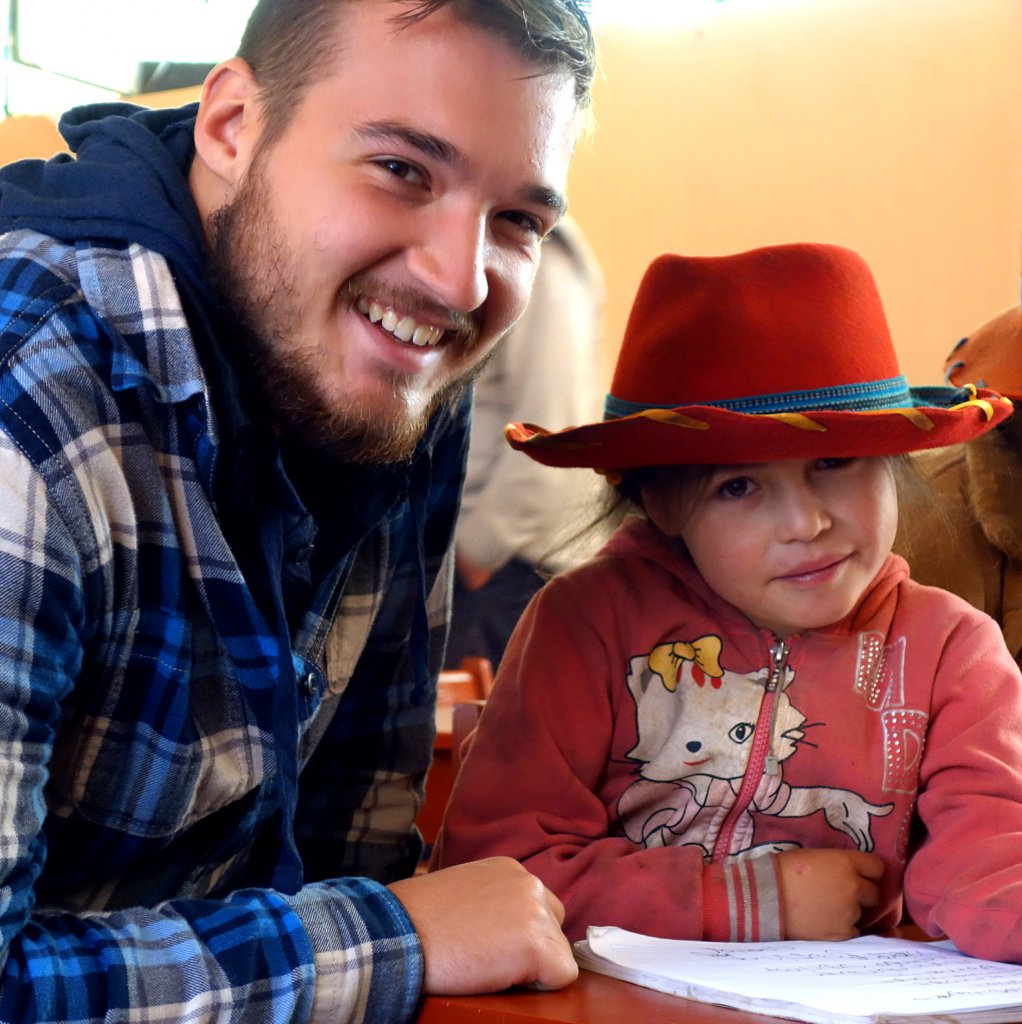 Doug, Maria and Katie arrived in Vito Wednesday afternoon after a lengthy 3-hour taxi ride over, what seemed, the top of the world and down into a deep valley with a ledge holding the small village of Vito.
Goshen has a special connection with this town; Willy, our service coordinator, was born and raised in this village with deep roots in the Andean culture inherited from the Incas and, before them, centuries of other indigenous civilizations.  The women, and even the young girls, of this village still wear traditional hats.  The styles of hats in the Andes vary from village to village, but within each village the women wear similar hats that identify the town they hail from.  Isaac also had a connection to Vito; this is where his brother Philip and cousin Hayley did their SST service assignments two years ago.
The small adobe houses of Isaac and Rowan's host families don't have extra rooms or beds, so the guys share a room elsewhere in town, but are in their host families' homes for meals and conversations.  Both guys have work assignments at the village health post (folding gauze, sorting patient files, and attending home visits) and elementary school, although the first day of the new school year would not be until Monday, March 13.  However, to take advantage of two native English speakers in town, the school had started "summer school" optional English classes for interested students.
We also visited the health post, where we crashed a meeting for the town's senior citizens.  They were delighted to welcome us with some Andean songs and dancing.  This put us on the spot, as it meant we also needed to sing for them, but we felt quite naked without the other 12 voices of our group to help cover up our serious vocal inadequacies.  Somehow, we managed.