Leaving Lima, Bound for Home
By Karen and Duane Sherer Stoltzfus
Peru SST Co-Directors, 2014-2015
We said goodbye to the 19 students in our summer SST group at the security gate at the Jorge Chavez International Airport in Lima late on Sunday night.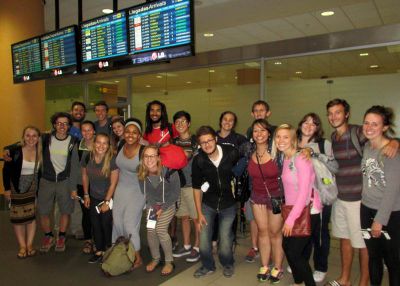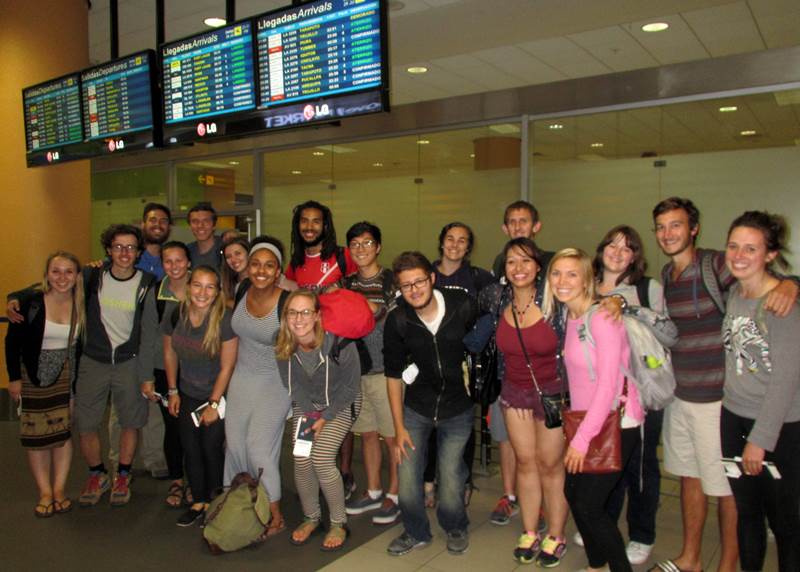 They were scheduled to depart on Delta Air Lines flight 150 at 1:10 a.m. and arrive in Atlanta at 9 a.m.  The connecting flight was scheduled to arrive at O'Hare at 1:10 p.m.  About half of the group plans to return to Goshen via van, and the others will fan out to other locations, including Denver, St. Louis and Chicago.
We spent a wonderful weekend at a retreat center along the Pacific, an hour and a half south of Lima. More details (and photos) to follow on the retreat, which included presentations on personal research projects and lots of time to share stories and process the experiences from recent service assignments.