Back in Lima after service and together again
Our 15 Goshen College students returned safety to Lima Thursday morning from Chancay, Ayacucho, Tarma, San Ramon, La Merced and San Miguel. They were a sight for sore eyes and we (Peru SST Co-Directors Richard R. Aguirre and Judy Weaver) were thrilled to see them! And as pleased as they may have been to see us, they were ecstatic to see each other. It had been almost six long weeks since they were together.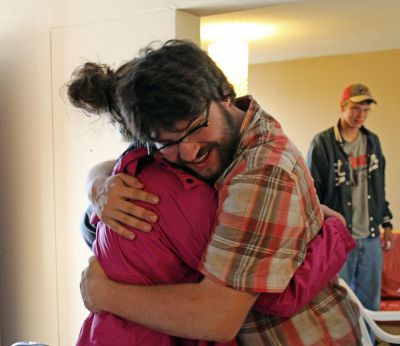 Our spring group of students bonded unusually well from the moment they arrived in Peru, on Jan. 8. Aimee, April, Caleb, Dean, Derek, Gina, Gretchen, Jackson, Jake, Jonathan, Malaina, Maria, Natalie, Neal and Thomas liked to spend class breaks standing in a circle and talking, stayed as a group during field trips and even got together on weekends. So coming back to Lima was more than a reunion – it was like a party.
As the students started arriving at 6 a.m. Thursday at Casa Goshen (in the San Isidro district of Lima) after overnight bus trips, they wore broad smiles, laughed and greeted each other warmly with hugs, hugs and more hugs. The normal noise volume in Casa Goshen for student gatherings grew five-fold as students chatted away amid piles of suitcases and backpacks.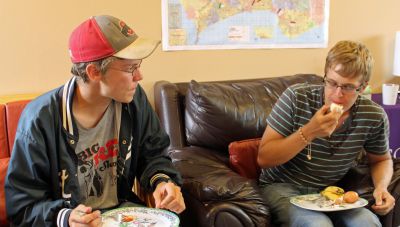 In what has become a Peru SST tradition, we treated the students to a U.S.-style breakfast – pancakes, eggs, sausage and fruit. Dozens of pancakes were cooked and consumed. Most students had seconds and a few had thirds and fourths. All said they enjoyed familiar food after weeks of Peruvian meals.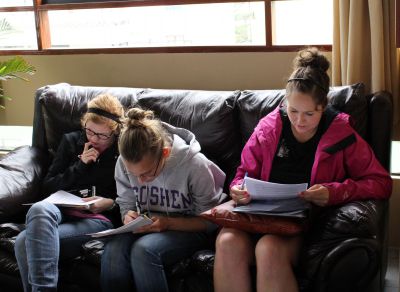 After turning in assignments, filling out forms, returning books and taking care of other housekeeping chores, the students headed out to spend the afternoon and evening with their Lima host families and to do some last-minute shopping. Overnight, they were staying at Casa Miraflores, a nearby hostel.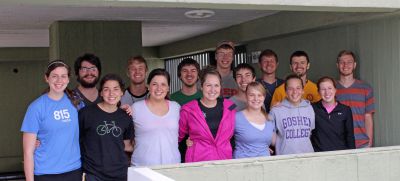 On Friday, students will head to the Anglican Cathedral of the Good Shepherd (Buen Pastor) for some final academic work – their final quiz and an oral Spanish language evaluation. We then will leave for our concluding time together at a Christian retreat center called Kawai, located on the beach about an hour and a half south of Lima. The retreat center consists of a wonderful collection of buildings amid well-landscaped grounds, just a few hundred yards from the Pacific Ocean. We can hardly wait – and we're delighted to be together again.