Study, fun and families in Cusco
After reading about the Incas and the arrival of the Spaniards in Peru in 1526, the Goshen students had the exciting opportunity to travel to the Inca's ancient capital of Q'osqo (the navel of the world), or Cusco, as it is known today. Cusco is situated in the Andes at an elevation of about 11,000 feet. We spent the first afternoon and evening resting and adjusting to the altitude.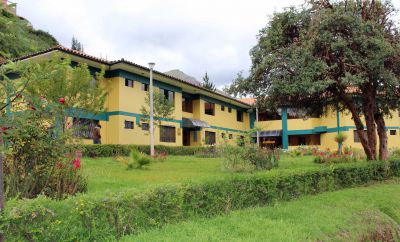 After a good night's rest, we had three presentations. Amadeo Valer Farfán, an archaeology professor and professional guide, told us about the origins of Peru and Inca legends and cosmology. Agronomy professor Catalina Jimenez spoke about the negative consequences of Peru's number one industry – mining. And finally, after lunch, the students were treated to a presentation on traditional Andean music by professional musicians, Mauro Claros and Americo Mejia (known professionally as Amaru). Mauro and Amaru brought fellow musician Pablo Flores and several dancer friends, who drew our group into an enjoyable afternoon of listening to music, trying out the instruments and dancing.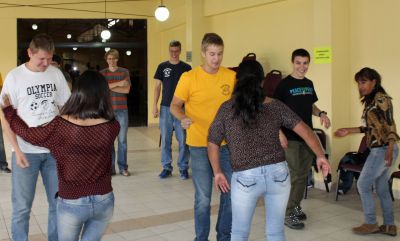 That evening, the Goshen students traveled to two small towns just outside of Cusco – Huacarpay and Lucre. The students were welcomed by new host families, members of the Mennonite churches in those towns. The students spent two nights experiencing the peace and quiet of life in an Andean village, complete with bright stars, the patter of nighttime rain, and the warmth of Andean hospitality.