A visit to Peru's broadcasting behemoth
What would happen if you combined the accuracy and reliability of the National Public Radio network with the immediacy and reach of CNN, added the variety of a satellite radio network, and transplanted the resulting media company to Lima, Peru? You might well get Grupo Radio Programas del Peru (RPP), a radio and television broadcasting company formed in 1963 by Manuel Delgado Parker.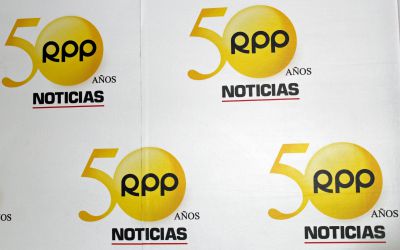 Operating from a skyscraper in the San Isidro district of Lima, RPP has more radio coverage – its stations reach 97 percent of the country – than any radio network in Peru. Its RPP TV news channel can be seen through most of the country and is highly regarded for its accuracy, fairness and reliability. And most of its radio and TV programming is available via the Internet.
Goshen College students had the rare opportunity to tour RPP's office on a recent fall morning. It was a memorable visit. We arrived as social workers, who are locked in a labor dispute with the government, staged a noisy demonstration in front of the RPP building in hopes of gaining news coverage. Students also arrived minutes after a powerful 7.0-magnitude earthquake struck just off Peru's southern coast, causing some damage but no deaths or injuries.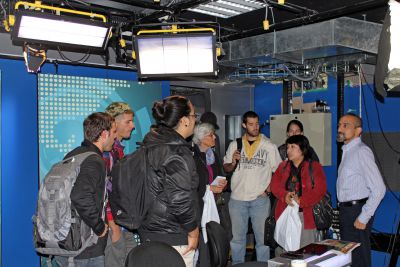 Students watched and listened as RPP's news staff scrambled to assess the damage from the earthquake and immediately disseminated the news across the country. A TV news producer briefed the students about RPP's news coverage while also coordinating a newscast about the earthquake.
Students also met with Daniel Vega Baldarrago, assistant business manager of RPP's entertainment unit, who described the company's seven distinct radio stations. Each reaches a specific audience and is supported with a web site and sophisticated marketing plans. Station formats include news and opinion, comedy, love ballads, classic rock (in English), the latest pop and rock music and reggae, electronica and hip-hop.