Preparing for an adventure of learning and service
Welcome to the Peru Study-Service Term blog for Fall 2013! Goshen College students are scheduled to arrive late Wednesday (Sept. 4), which is when the fall program officially will begin. We (co-leaders Richard R. Aguirre and Judy Weaver) have been preparing the study-service program for the past six weeks and can hardly wait for the students to arrive. We are kicking off this blog with a brief report about our preparations for the unit and what we've been doing – besides meeting wonderful people and eating extraordinary food.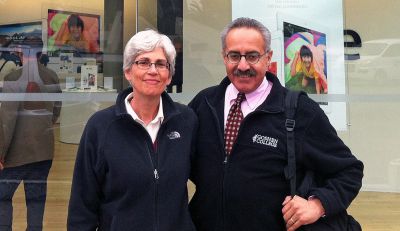 Since arriving in Lima in late July, we have focused on learning first hand about Peru, meeting with program assistants, arranging for instruction (including lecturers, language teachers and field trips), lining up excellent host families and laying the groundwork for the service portion of the program. All that has included coordinating many logistical details, such as arranging for study facilities, deciding what readings to require, ensuring reliable phone and Internet service, and coordinating many complex financial details – in dollars and Nuevos soles. In addition, we have settled into Casa Goshen (a comfortable two-story apartment in the Miraflores district of Lima), gotten to know our new neighborhood and met with and learned from dozens of Peruvians. And we have found that Peru's reputation for culinary excellence has not been exaggerated; Peru truly is a gastronomic paradise.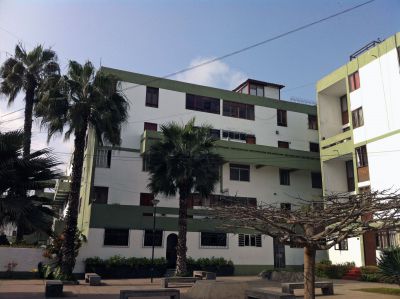 We were fortunate to have had extensive conversations with Jerrell and Jane Richer, the outgoing Peru SST leaders, who provided generous transition assistance, along with the local study and service coordinators and have met with some of the people who will deliver lectures. We also met with all available Lima host families, visited many neighborhoods (from very rich to incredibly poor), enjoyed museum visits and read local newspapers and watched Peruvian television to get a better sense of current events and the cultural vibe. We've also used the complex bus and taxi systems and explored a wide range of markets. While we will be preparing the program up to the last moment (and beyond), we're ready to greet the students at Jorge Chavez International Airport on Wednesday night and to begin the fall program.
We are grateful to GC Director of International Education Tom Meyers for giving us the opportunity to lead the Peru SST unit this year. We also thank Jerrell and Jane, who did an excellent job coordinating the Peru SST program the past two years, and were patient and helpful transition coaches. They have provided us with a superlative template and a wealth of materials that has made our preparation and transition relatively painless. We also appreciate the assistance of former Peru SST leaders, including Duane and Karen Stoltzfus and Kevin and Heather Gary. And, of course, we appreciate the generous advice and assistance of Celia Vasquez, our study coordinator in Lima, and to Wilfredo "Willy" Villavicencio, our service coordinator.
Like the students, we are looking forward to this study and service adventure – a great opportunity to learn and to welcome God's presence into our lives and to be transformed in the process. We wish our students safe travels as they bid farewell to their families and friends and journey to Peru this week.