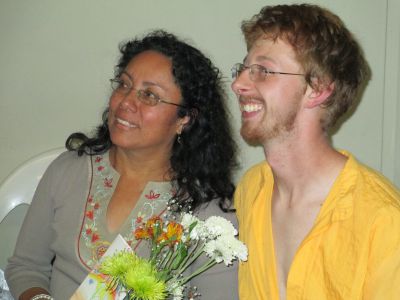 We said goodbye to our Lima host families by inviting them to share an evening with us.  We played games and enjoyed a program of drama, dance and song.
We also shared American-style refreshments prepared with delicious Peruvian ingredients — sandwiches, salads, kettle corn, cake and passion fruit juice.
The students shared their gratitude for the time spent together with their Lima hosts.  Early Sunday morning they depart for their service locations.
Muchisimas gracias, familias!