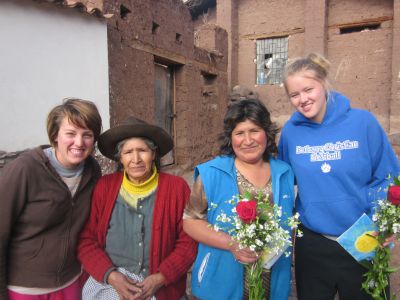 Happy Mother's Day!  Feliz Dia de La Madre!
Mother's Day is an important holiday in Latin America and the students surprised each host mother with a rose and hand-made card to celebrate the occasion.
Our Peruvian host mothers want to say thank you to all the North American mothers who brought these students into the world, nurtured them into adulthood and graciously sent them here to spend a semester studying and serving others in Peru.
Gracias!