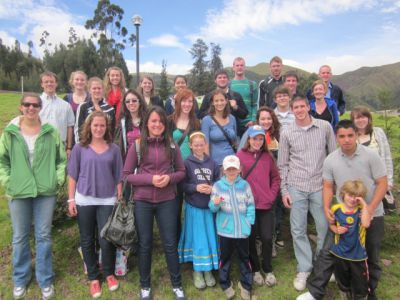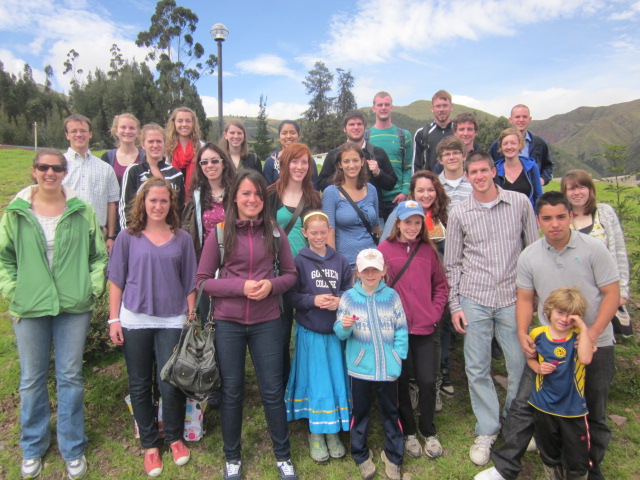 We enjoyed two gorgeous days in the Andes, where the rains have returned and the hills are green.  We spent the first day beginning the process of acclimation, taking it easy as our bodies slowly adjust to life at 3,399 meters —  11,152 feet.  It's not often that we head for bed as soon as dinner is finished.
On our second day we introduced our theme:  A Changing World — A Changing Peru.  Living in small towns and villages in the mountains will give each student a chance to learn the customs, sample the food and experience life in a rural setting where many trace their ancestry and traditions to the Inca culture that ruled here 500 years ago.
Our formal learning will take place in lectures, workshops, Spanish classes and on tours of Inca ruins and traditional markets.  Our informal learning will happen inside the homes of families in San Jeronimo, Angostura, Huacarpay and Lucre, all members of local Mennonite congregations.
After our orientation, we loaded our bags into (and onto) a van and we headed for Promesa school on foot, a half-hour walk through the old section of San Jeronimo.  As we entered the school grounds the families were just beginning to arrive.  Pastor Roberto helped us make the introductions.  Then students headed off, in ones and twos, with their host mothers, fathers, sisters and brothers.