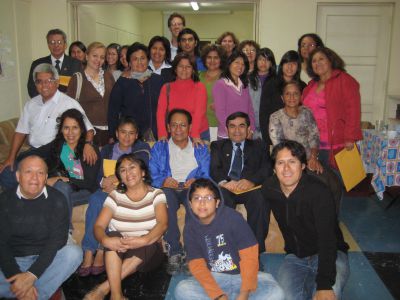 Last night we met with our Lima host families and "introduced" them to their new Goshen family members via student information sheets and photos.
This is a great group—very warm, genuine, and excited to help students get to know Peru and its culture. In addition to making sure their Goshen hijos stay healthy, safe, and fed, they help SSTers find their way around the city, answer questions like "¿Cómo se dice?" and "¿Qué es esto?" and  include them in family gatherings and special occasions.
SSTers and their host families will meet in person on Friday evening, after the students have spent a couple of days getting oriented to their new city and learning about their classes and schedule.