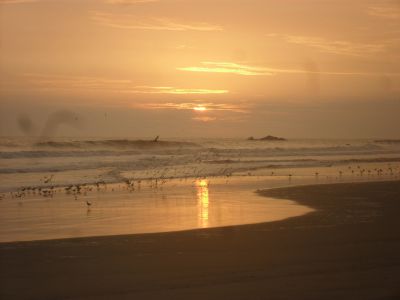 We finished our program back where it began three months ago — at the edge of the Pacific Ocean.  Kauai is a retreat center operated by the Biblical Union Church, a two-hour drive from Lima.  The facilities include simple accommodations, a meeting area, a pool, and the star attraction — a wide, sandy beach.
We began our first day revisiting our theme of poverty and migration.  We asked each student to describe the particular problem that his or her service organization was attempting to solve.  How were they succeeding?  How were they not?  Then we moved outside and posed another question:  If you were hired to direct the organization, what one change would you make?
We spent the rest of the day on individual interviews with one of the directors and a chance to unwind on the beach.  Something wonderful and therapeutic happens when sun, sand, water and people are combined — FUN.
On day two we discussed the idea of reverse culture shock, a phenomenon we expect many of our students will experience after they return to life in North America.  After talking about the symptoms, we suggested strategies to assist with re-entry.  Our students have changed in significant ways during these past ninety days — just compare the photos from the first week to those from the last to see evidence of this!
Returning home for our students may require as much work as leaving in the first place.  Forgetting what they have learned in Peru would be a waste.  Being unduly critical of what they will find when they return home would be unproductive.  A global citizen knows what it is like to live on the other side of the world, being mindful of this larger reality while actively engaging in one's home community.
During her individual interview one of our students concluded that the most serious problem facing humanity is a lack of hope.  When asked the question, "Where do you fit in?", she responded, "I want to help give the world what it needs — hope."
Following Christ's lead from the Sermon on the Mount, we ended with this challenge:  Don't worry about what you will eat, drink or wear in the days and years to come.  Instead, find a way to seek God's kingdom.  And let God take care of the rest.