A Day in the Life…Managua
JESSE BONTREGER has been spending his service term working at a theater company in the capital city of Managua.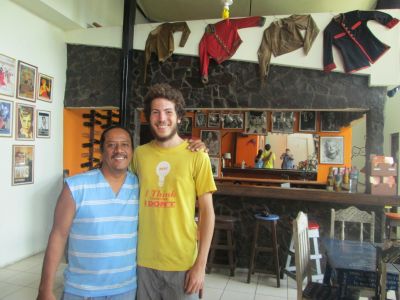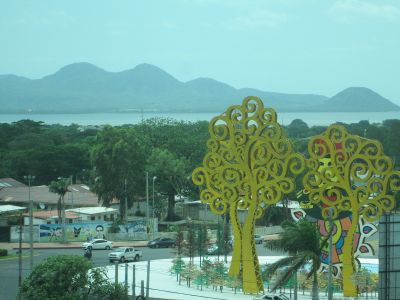 JOURNAL EXCERPTS BY JESSE:
"Managua is the bee's knees…My very first impression of Managua was one of nerves. I felt a little nervous moving into the big city, but this was nothing unlike my feelings about Carazo or host homes from previous trips.  It was a natural state of nervousness that subsided quickly.  I have found the city to be both enjoyable and safe.  The streets are well-lit and everything is within walking distance.  I love running here and taking the bus around the city.  I have explored quite a bit and I am extremely well-acquainted with Managua.  Host city receives an A+!"
"Every day of service work is largely predictable, which I wouldn't be quick to call a 'good' or 'bad' thing.  I show up at my service placement, the Justo Rufino Garay theater, around 8:00 in the morning. My immediate supervisor is Felix, the technical director. His schedule is pretty loose, so his arrival time ranges from 8-9am.  If he's not around when I show up, I help Doña Blanchita, the cleaning woman, with some basic chores like sweeping, mopping, or arranging furniture. Once Felix does show up, we begin work on various technical theater bits. This includes hanging lights, building set pieces, programming sound, and destroying something with a hammer.  We do this until noon when I take my two-hour lunch break. After lunch, the rest of the day goes very quickly.  There is usually one smaller job for me to do for an hour (cleaning, for example) before we begin a run of the play at 3:00pm. I watch the play and provide help as needed in the booth. Afterwards, there is a debriefing time for the actors and crew.  I usually have a chance to offer helpful critiques and criticisms from a directorial point of view. At 5:00pm, I head home. I enjoy this structure because it is predictable but flexible.  I am getting to participate as both a technician and director and I feel like my theater skills are being put to good use."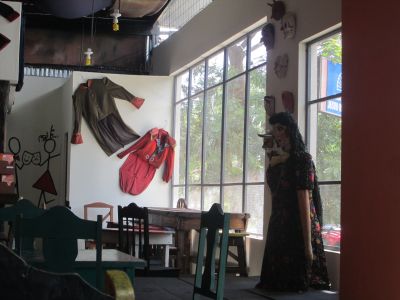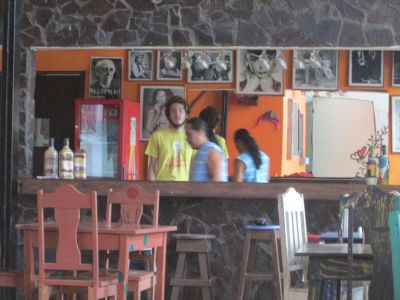 "I'm learning a lot about the mentality of 'being versus doing' on my service assignment at the theater here in Managua.  I don't actually do a whole lot.  The projects that the technical director works on are pretty much one-person gigs. So I watch and help out in every little way that I can.  On the grand spectrum, I'm certainly on the 'being' side of things. I talk to the actors about their favorite roles, quietly eat lunch with everyone, and watch every play performance from the back row.  This sounds perhaps a little pointless, but what I'm discovering is this:  It's exactly what the theater needs.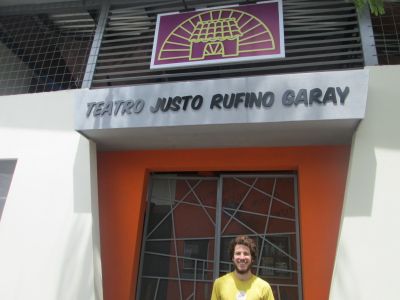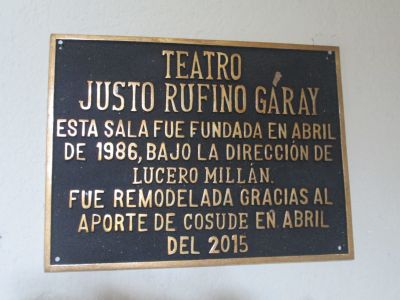 Justo Rufino Garay is a poor theater in a poor country. They're amazed that I would come from the United States to work with them….They needed someone to watch their practices and affirm their choices onstage. I've hardly done anything here except build a shelf that broke after two days and painted a few stools.  But I was here.  I watched them work, act, direct, play, talk, and so much more. I think the group needed to know that yes, their theater is relevant. And it doesn't just matter to a few Nicaraguans that come to every show. It matters to me, a random guy from some far-away country. And I believe that has made the biggest difference. I was here."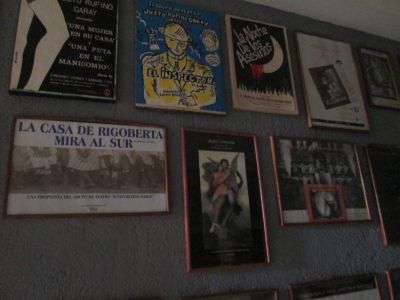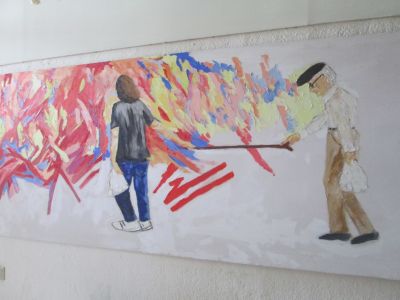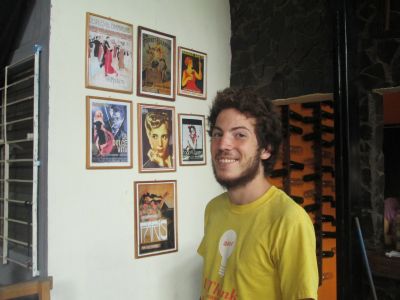 The day that Jesse completes his service term, Teatro Justo Rufino Garay opens with a new production.