A JOURNAL WRITTEN BY EMILY VOGT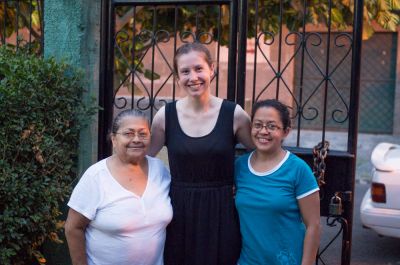 On Friday afternoon that we returned from Masaya and Mombacho, there was not any power in La Villa where I live, and rumor had it in all of Nicaragua. I had returned to the house with one of the bus drivers, and I originally thought that no one was home because no lights were on in the house.
The two hours that we were without power that night were some of the most enjoyable of my time in Nicaragua. Candles were lit so we could see in the penetrating darkness — two on the table, one in the kitchen, and one on the ledge between the communal space and the sitting area. My father, Don Juan, was listening to the radio for news and to his favorite sports programs. Soraya, Jizar, and I talked about our favorite singers and musicians, and played them for each other using Soraya's Blackberry. Don Juan and I were comparing our flashlights and debating which one was best when the lights came back on.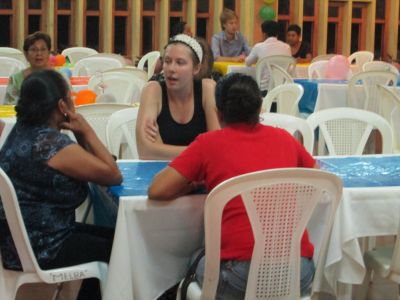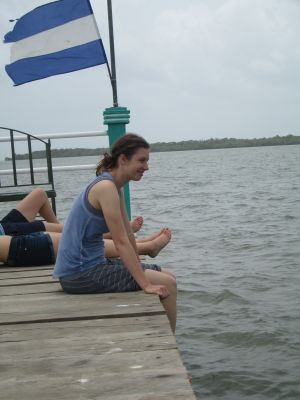 I loved that 2 hours, we all sat around the kitchen table together, entirely engaged in each other and conversation. I will treasure this time with my host family as I reflect back on my SST experience in Nicaragua.