Week 5: Stories, Religion, Salsa and a Birthday
Week 5 contained a variety of learning and fun experiences, from exploring religion in Nicaragua to dance and more.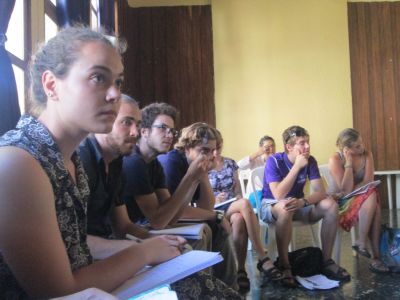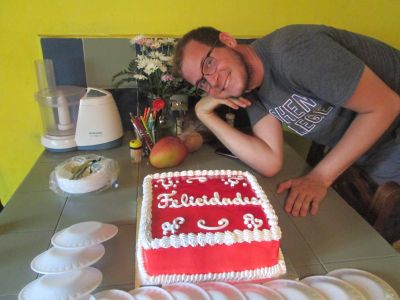 Monday, June 1 was a typical Monday with morning Spanish classes followed by lunch and reunion time at Casa Goshen in the afternoon.
Tuesday, June 2 students attended Spanish class and an afternoon lecture on literature and poetry by Juan Carlos Vilchez.  We were to play soccer against a team from a local church but due to the death of a coach associated with the futbol club we were not able to play as scheduled but still enjoyed a pizza supper together.
Wednesday, June 3-Spanish class filled the morning followed by lunch in Jinotepe followed by a lecture by Michele Najlis on religion and theology in Nicaragua.
Thursday, June 4  students continued their morning Spanish classes followed by lunch at Casa Goshen and worship and reflection time  led by Isaiah, Emily V. and Jesse.  We also celebrated Wade's birthday. Happy birthday, Wade!  Following the simple birthday festivities we made our way into downtown Jinotepe to meet up with a dance instructor to learn salsa + more. What a great time and great exercise!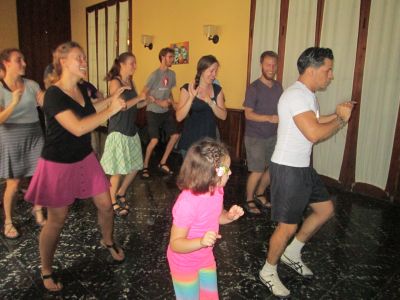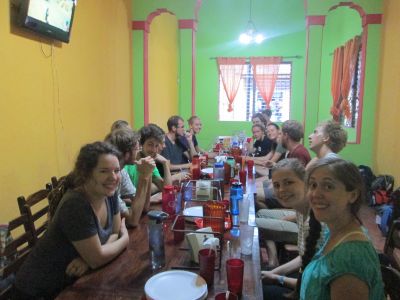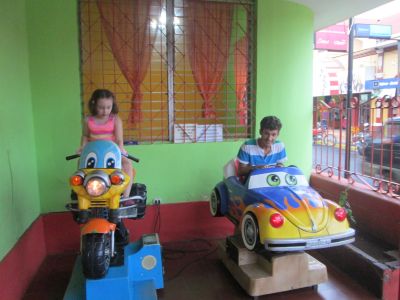 Friday, June 5 the group traveled to Granada.  Details of this day trip will be shared in a future blog.