Stories of Matagalpa, Esteli, and El Lagartillo
Last weekend our group traveled north to Matagalpa, Esteli and the remote mountain community of El Lagartillo.  It was a weekend full of ups and downs, literally and emotionally.  Two flat tires, hearing pain-filled stories from the 70's and 80's, games along the roadside, a children's play about sustainable environmental practices, a night-time volleyball game and discoteca were just some of the activities of the weekend.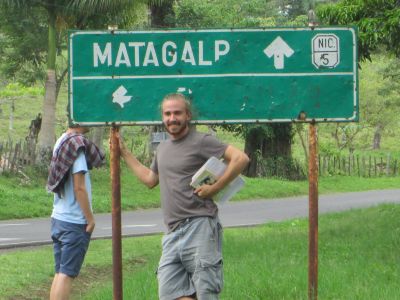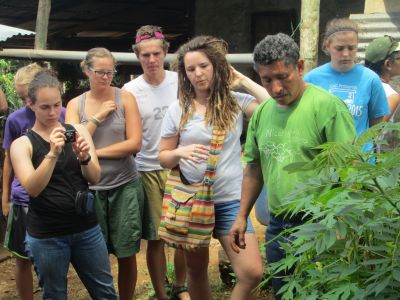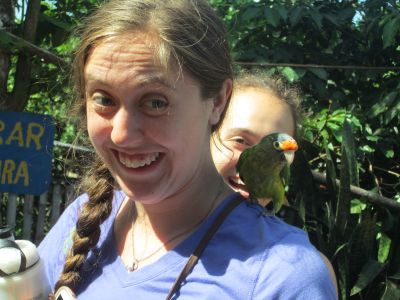 MATAGALPA REGION
Our first stop in the Matagalpa region (Fri.5/29)  was the family organic coffee farm of Vicente Padilla.  This was after we made a stop along the road to change a flat tire on our bus.  At the farm we learned about their efforts in permacultural farming as well as the intense struggle and persecution they have faced to keep hold of their land.  We then made our way into the city of Matagalpa visiting some social workers who work with impoverished children and youth.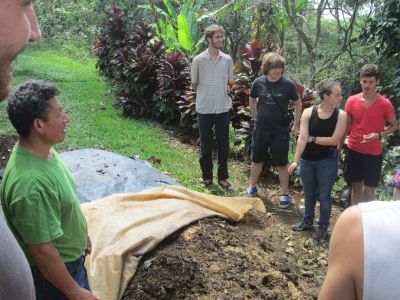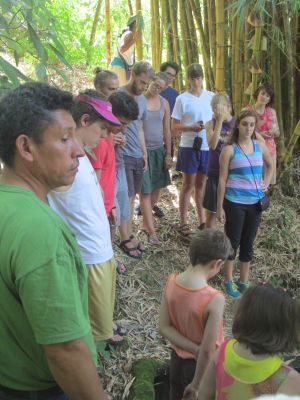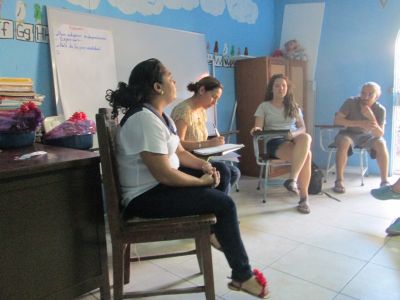 ESTELI REGION
On Saturday (5/30), we left Matagalpa and made our way to Esteli where we visited  El Museo Madres de Heroes y Martires (The Mother's Museum of Heroes and Martyrs).  The director of this museum shared with us difficult stories of mothers losing children in the wars in Nicaragua along with her own personal stories of loss as her then, 14 year-old son, was killed in a gruesome way. Of the 50,000+ Nicaraguans killed during the wars, 5,000 from Esteli were killed.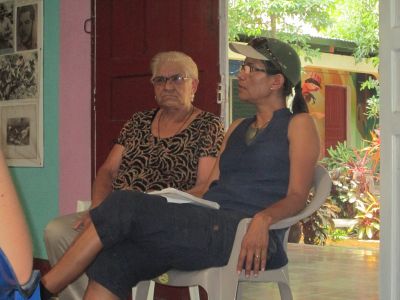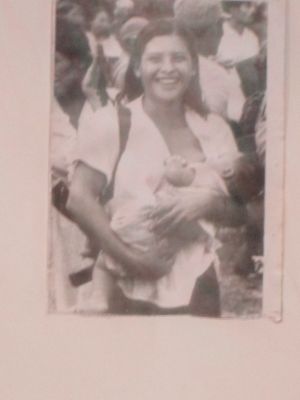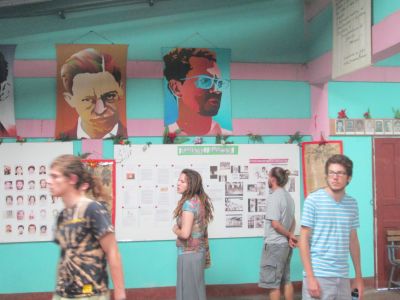 EL LAGARTILLO
Saturday afternoon we traveled up and down, around curves, over bumps and bridges to reach the community of El Lagartillo, once a cooperative of the Sandinista era established in 1982.  This tight knit intentional community suffered a devastating attack by the Contras in 1984.  They had little warning of the attack but were able to get many members safely to a neighboring community while 14 people stayed to try to defend their land.  6 people of El Lagartillo were killed.  Amidst the trauma, many stayed to rebuild their lives and their cooperative way of living.  Students stayed in pairs with host families, were treated to a special play presented by the children and youth of the community, participated in a night time volleyball game (Goshen College vs. El Lagartillo) and visited several areas throughout the community that remember those who died.  Students also met with leaders to learn how the community functions today some 33 years later.  This community teaches Spanish as a second language to people from all over the world who come for immersion Spanish instruction.