The Week in Review-Nicaragua 2015-Week 1
Students did well over the first weekend with their host families dealing with nerves, communication, getting to know family members, new food and new surroundings.
Lunes/Monday – Students began their Monday-Thursday daily routine of morning Spanish instruction.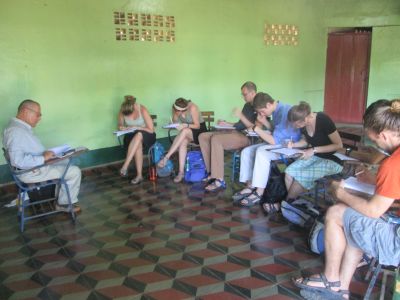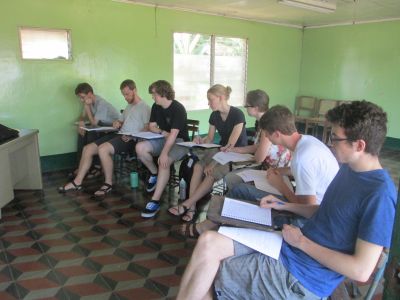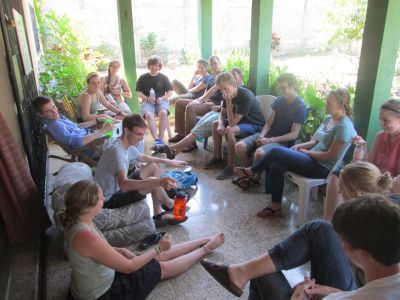 Each Monday afternoon after Spanish Class we gather at Casa Goshen for lunch, group building, reflection, worship, friendship and  support.  This past Monday students shared about their weekends with host families.
Martes/Tuesday-On Tuesday & Thursday afternoon students gathered at Casa Mateo to learn about the history of Nicaragua from Professor Aynn Setright.  A U.S. citizen, Aynn has lived and worked in Nicaragua for the last 30 years in various roles.  Currently she teaches at UNAN-Managua and also facilitates student groups throughout the country.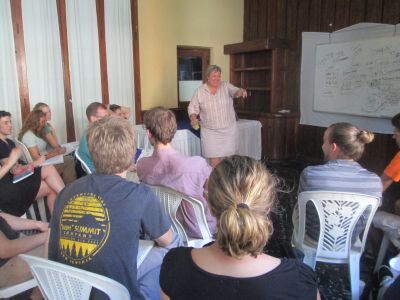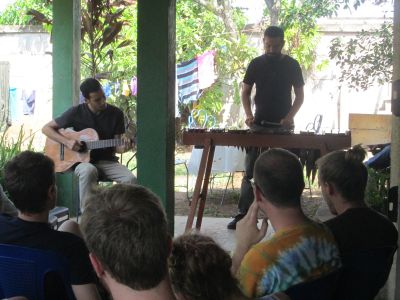 Miercoles/Wednesday-Students enjoyed lunch at Casa Goshen followed by a house concert and learning about Nicaraguan forms of music by the group, La Cuneta Son Machin (http://lacunetasonmachin.com/).  This group blends traditional and contemporary sounds of Nicaragua…check them out!  The students went to another concert of theirs the following day at a local university.
Jueves/Thursday-Aynn Setright lecture Part II-Nicaraguan History from 1979-present day.
Viernes/Friday-A day well spent in Managua as a group.  (See upcoming blog)