Service Visit Report: Daniel and Alyssa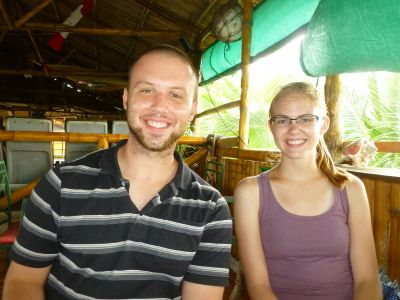 Alyssa and Daniel are both in Pearl Lagoon on the Caribbean (east) coast of Nicaragua, where the whole group traveled to in mid-May for four days.
Alyssa divides her time between two different schools: a public primary school in town and a preschool in the neighboring Miskito village of Awas. At the public school, "I do something different every day," says Alyssa. "I have administered reading tests, taught classes when the teacher has had to step out, and observed various classes as well." At the Miskito preschool she helps teach the three-year-olds and makes materials to use in class.
Daniel's placement is in a rural health clinic, where he shadows doctors in a variety of specialty areas. Additionally, he visited a large public hospital in the nearby capital city of Bluefields during a Dengue fever outbreak. (We trust that he is wearing lots of insect repellant these days!)