Trying out our new dance moves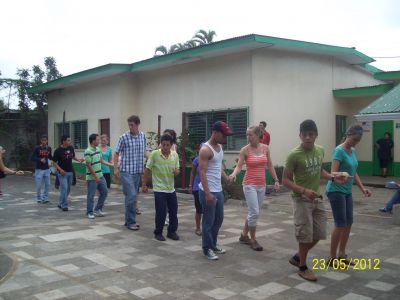 Back in late May, the students had the opportunity to learn some new dance moves.  At the University where we held our afternoon charlas (chats), we asked the dance instructor to give our students a dance class.  We had one problem though, our group is 18 girls and 4 boys.  Julio, one of the workers at the University told us that he would find some young men to dance with our ladies.  Sure enough, he came through.  Deanna and I were unable to be at this class due to some sick students, but from what the students said, it was a lot of fun and worth repeating.
They started in the small classroom with some basic moves and then moved to the basketball court to practice some more. They learned basic Merengue and Salsa steps.
The pictures speak for themselves, so enjoy!