Doyle Preheim
Cultivating harmony, seeking balance
By Rachel Lapp

In Doyle Preheim's first year at Goshen College, he began teaching classes and voice students, directed the Chamber Choir, completed written exams in October and defended them for a doctoral degree in early December, celebrated the birth of a second daughter and, ten days later, performed the role of Tevye in the college's first production of Fiddler on the Roof. Then he took the Chamber Choir on a tour to Central America at the end of the school year.

Nearly three decades later - and in his last year at Goshen before retiring - Preheim led the music department in celebrating the opening of the college's new Music Center.
It was spring 1972 when Professor Emerita of Music Mary Oyer, then chair of the music department, contacted Preheim where he was teaching at the University of California-Santa Barbara and working as a minister of music at a large Presbyterian church.

In interviewing for the music professorship at Goshen, he was asked to give a performance in convocation, then held in the Union, where students sat on bleachers and the floor to hear Preheim perform a Schumann song cycle, Dichterliebe. "I was impressed that quite a number of music students talked to me afterward. Here was an entire program in German, and they came up to tell me how much they enjoyed the performance."

Preheim moved into Arts 305 in the fall of 1972, the office he was to occupy for 29 years. Thus began a journey to balance academic responsibilities - classroom and voice teaching, choir directing - with the personal need to continue involvement as a church musician and a performing artist.

Being involved in significant college productions throughout the years has been a highlight for Preheim. For example, before Umble Center was completed, musicals and operas were performed in the Union Auditorium; Fiddler on the Roof in 1973 and later Don Giovanni and Hansel and Gretel. Preheim said, "We had to be creative in turning 'Union Auditorium' into an opera house!"

Creativity also abounded when Preheim initiated Madrigal Dinners in the
70s, presented in Westlawn Dining Hall and Union Auditorium and featuring a formal dinner with music of the season performed by the Chamber Choir. In 1983 Preheim formed the Goshen Oratorio Chorus, a group of students and community members who performed great oratorio literature - Handel's "Messiah," Haydn's "Creation," Brahms' "Requiem," and others; the group eventually became the Goshen Community Chorale, under Preheim's direction for 14 years. A conversation with Don Blosser, former professor of Bible, resulted in a cross-discipline collaboration, "O Wondrous Mystery" - a Christmas service incorporating music, visual art, drama and scripture.

One of Preheim's sabbaticals, in 1992, took him and his wife, Mary Jo, to Vienna, Austria - "the most refreshing, rejuvenating and inspirational sabbatical of my tenure," he said. He is grateful to the college for maintaining the sabbatical program for faculty enrichment and encouraging professors to bring back new energy and knowledge to the classroom.

Preheim's early experiences in his home community prepared him for a career in music. "I've been blessed in many ways by the preparation that I've had. The older I get, the more I look back with appreciation to the incredible music tradition of my home community and my home church, Salem Mennonite in Freeman, South Dakota. We had five choirs, a grand piano and an organ in my church. The community had a choral society that performed major oratorios every year, so I knew significant classical works as a high school student," he said.

Preheim said he felt well prepared to be a music major at Bethel (Kan.) College and, after attending graduate school and earning at doctoral degree at the University of California-Santa Barbara, was ready for a position where multiple interests and gifts were engaged.

"I think I was prepared for the complexity of teaching music at a church college. When I was a student at Bethel (Kan.) College I saw music professors balance their interests in church music, hymnology and performance with academic responsibilities," Preheim said. "That's always a balancing act. Yet I feel fortunate to have been at a place like Goshen College where I could be involved in the various aspects of music that I enjoy.

"I enjoyed meeting people in the congregations when we visited them on choir tours, and I love hymnology and the music of the church. The opportunities to lead hymn sings and hymn festivals on campus and beyond have been wonderful experiences. I also feel that I am less than a whole person if I don't sing. The chances I have had to perform as a soloist in recital, oratorio and opera, both in the Goshen community and beyond, have enriched my life."

Preheim has worked with hundreds of students while directing the Chamber Choir for 27 years and Chorale for five or six years - with some years bringing double duty. "Working with choirs will be the aspect of teaching I will miss most," he said.

Beginning in 1994, Preheim and his wife, Mary Jo, have led three alumni choir tours abroad (see sidebar), and "sing-your-favorite-hymn sings" has become an enjoyable and very popular tradition on campus in recent years.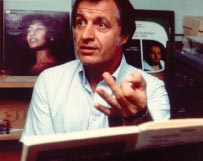 "The thought of leaving is bittersweet. I will miss our students - so many talented musicians - and my colleagues. I have truly developed many friendships over the past thirty years. But I am looking forward to a change in vocation when Mary Jo and I move to Santa Fe (N.M.), with its completely different landscape and population," said Preheim. "Goshen has been a rich experience, and I know that without all of the facets of participation in campus and church life, even when it has been hard to maintain a balance between personal and professional life, I would not feel as fulfilled as I now feel."

Time Signatures
27 years directing Chamber Choir. Some years Preheim worked with as many as four choirs under his direction (Chamber Choir, Chorale, Goshen Community Chorale, First United Methodist Church Choir of Warsaw, Ind.)



Seven years teaching The Arts: Visual and Musical with Judy Wenig Horswell, associate professor of art.



One role, two casts, 28 years elapsed - Preheim performed the role of Tevye in Fiddler on the Roof in 1973 and in 2001.





30 students accompanied Preheim and his wife, 10 days after their wedding, on a "honeymoon" to England - actually an international choral festival in Cambridge, 1988.



Two SST locations - Haiti (1975-76, during the "Baby Doc" Duvalier era) and East Germany (1990, just months after the fall of the Berlin wall and during the reunification process).



35 choir tours, singing in Mennonite churches and Mennonite high schools from coast to coast. "In the early years, we traveled mostly by van (break downs, flat tires, etc.) with the choir director doing all the driving. It was foolish - drive 500 miles a day, arrive at a church to meet our hosts, direct a concert, visit with host families till midnight and then another day of driving. The time did come when Goshen College provided a charter bus."



30 voice lessons was the maximum number of private voice lessons he taught per week in his early years at GC.



One solo voice - Preheim is a bass - has performed in many oratorio performances in college, community and church settings.



14 years directing the Goshen Community Chorale, which started as the Goshen Oratorio Chorus.



Three alumni choir tours - 1994 (Germany, Czech Republic, the Netherlands), 1998 (Switzerland, France, Austria, Hungary) and 2001 (St. Petersburg, Sweden, Denmark, Norway). "These were incredible experiences for Mary Jo and me, in meeting wonderful GC graduates and friends including those of an era prior to my arrival on campus."



Seven "O Wondrous Mystery" concerts during advent season.



One year of occupation of the Goshen College Music Center, after five years of planning fundraising and construction.



One trip to Carnegie Hall