RESCHEDULED – Performing Arts Series: An evening with Ira Glass
UPDATE (1.24.23):This event has been rescheduled from its original date in January. Tickets from the original January date will be honored for the new date. For questions, please contact the Goshen College Box Office at (574) 535-7566 or email boxoffice@goshen.edu.
---
Performing Arts Series: An Evening with Ira Glass: "Seven Things I've Learned"
Date and Time: Saturday, June 3, 2023, 7:30 p.m.
Location: Goshen College Music Center's Sauder Concert Hall
Tickets: $55, $50, $40, available online at goshen.edu/tickets or at the Box Office, 574.535.7566.
---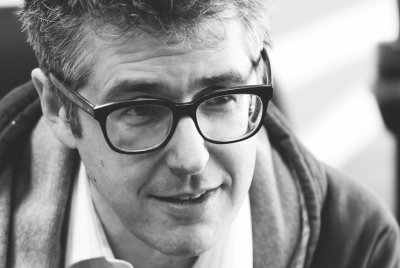 "This American Life" creator, Ira Glass is coming to Goshen College Saturday, June 3 at 7:30 p.m. as part of the 2022-23 Performing Arts Series.
Glass is the host and creator of the popular public radio program "This American Life", which is heard each week by over 5 million listeners on public radio stations and podcasts since its beginnings in 1995.
Under Glass's editorial direction, "This American Life", a Chicago-based radio show that is, self-admittedly, hard to define, has won the highest honors for broadcasting and journalistic excellence, including seven Peabody awards and the first Pulitzer Prize ever awarded for audio journalism.
Tickets are $55, $50 or $40 and are available online at goshen.edu/tickets or at the Box Office, 574.535.7566