Grammy-award winning bassist Edgar Meyer to appear alongside Scottish Ensemble April 5
Performing Arts Series: Edgar Meyer & Scottish Ensemble
Date and Time: Tuesday, Apr. 5, 2022, 7:30 p.m.
Location: Goshen College Music Center's Sauder Concert Hall
Tickets: $45, $40 or $30 available online at goshen.edu/tickets or at the Box Office (boxoffice@goshen.edu, 574.535.7566).
---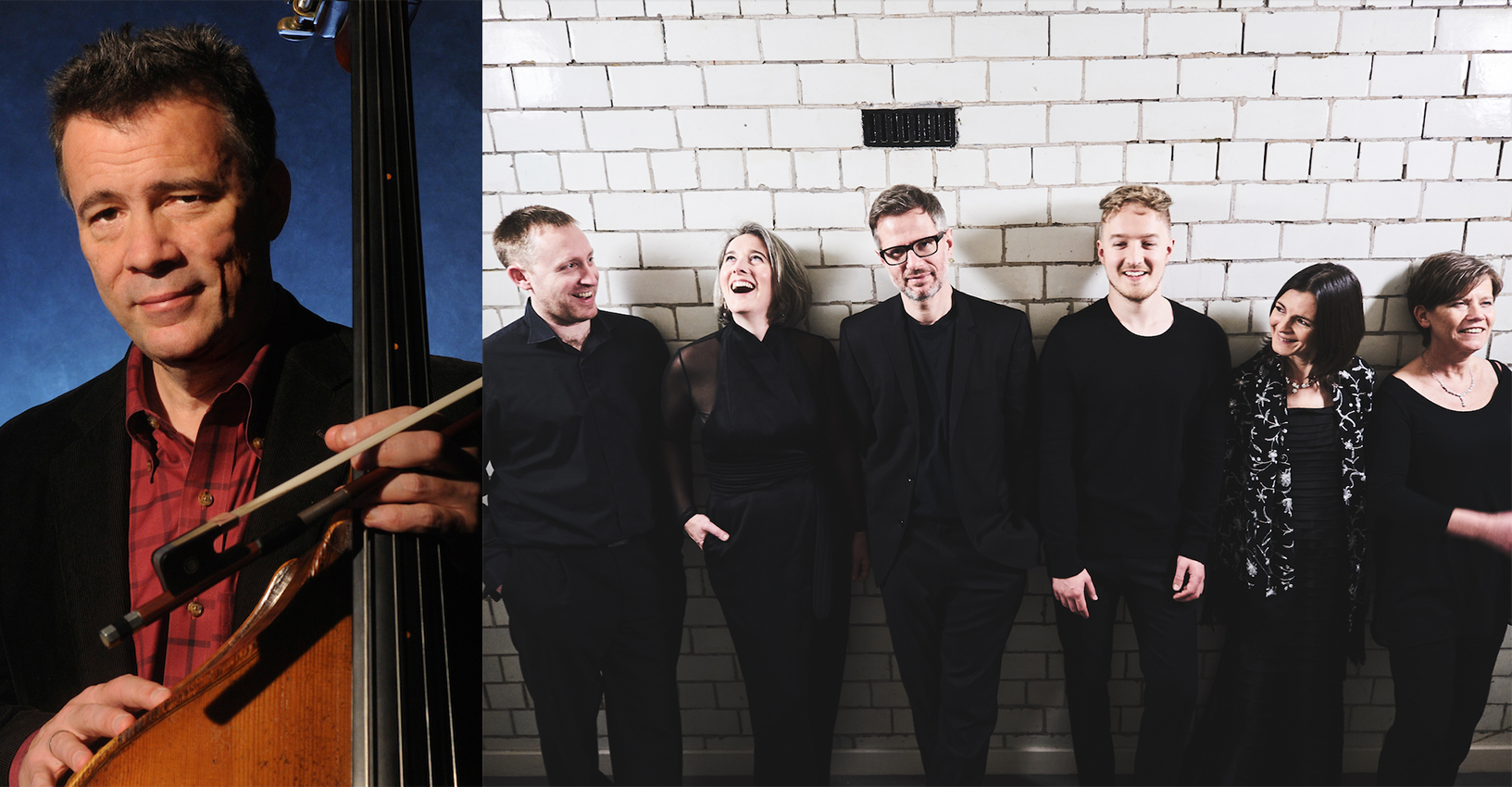 American bassist Edgar Meyer and UK string orchestra Scottish Ensemble will perform at Goshen College on Tuesday, April 5 at 7:30 p.m. for a Performing Arts Series concert in the Music Center's Sauder Concert Hall.
Hailed by The New Yorker as "the most remarkable virtuoso in the relatively un-chronicled history of his instrument," Meyer's unparalleled technique and musicianship in combination with his gift for composition has cemented his status as one of America's most versatile musicians. Growing up in Oak Ridge, Tennessee, Meyer began studying bass at the age of five under the instruction of his father. He went on to release recordings in a variety of genres and styles, ranging from a classical concerto album with the St. Paul Chamber Orchestra to the folk album "The Goat Rodeo Sessions" with frequent collaborators Yo-Yo Ma, Chris Thile and Stuart Duncan. "The Goat Rodeo Sessions" was awarded "Best Folk Album" at the 2012 Grammy Awards – just one of Meyer's five Grammy awards and seven nominations. Meyer has also gained fame as a composer, and his work has been performed by artists such as Hilary Hahn, Emanuel Ax and Yo-Yo Ma. He is the recipient of a MacArthur Award and currently serves as Visiting Professor of Double Bass at the Curtis Institute of Music in Philadelphia.
Scottish Ensemble is a pioneering string orchestra based in Glasgow and regularly performing across Scotland, the UK and the globe. A constellation of exceptional musicians led by Artistic Director Jonathan Morton, Scottish Ensemble is committed to expanding the string repertoire, commissioning new works from distinctive voices. In recent years, this has included pieces by Sir John Tavener, Sir James MacMillan, Sally Beamish, Martin Suckling, John Woolrich and many other notable composers. Known for its imaginative concert programs, the orchestra has created co-productions with dance studios, theater companies and visual artists. Scottish Ensemble has also collaborated with music stars such as electronic-classical composer and producer Anna Meredith, fiddler-composer Aidan O'Rourke and acclaimed fiddle-and-Scottish harp duo Chris Stout and Catriona McKay, and performed in a number of prestigious venues, including the John F. Kennedy Center in Washington D.C. and the National Centre for the Performing Arts in Beijing.
For more than a decade, Scottish Ensemble and Edgar Meyer have worked together to explore the roots of bluegrass in the music of the British Isles, crafting a program that traces back to the origins of an American art form.
Tickets are $45, $40 or $30 and are available online at goshen.edu/tickets or at the Box Office (boxoffice@goshen.edu, 574.535.7566).