Goshen College to offer evening Spanish classes for community
Beginning in January, Goshen College will introduce new Spanish classes for adults, from beginner to conversational, with classes offered at convenient times on the Goshen campus during the evening.
The Spanish classes are modeled on the college's highly successful English as a New Language classes, in which hundreds of working adults have gained proficiency through small, highly interactive classes.
The Spanish classes will be held two evenings a week, on Tuesdays and Thursdays, from 6-8 p.m., at the same time as the adult English classes are offered. Opportunities may take place for students from both the English and Spanish language classes to interact and advance their language skills in real-life and natural settings as they build relationships with one another.
The Spanish classes, offered through the office of Adult and Graduate Programs at Goshen College, will begin on Tuesday, Jan. 11. The cost is $300 for 16 weeks.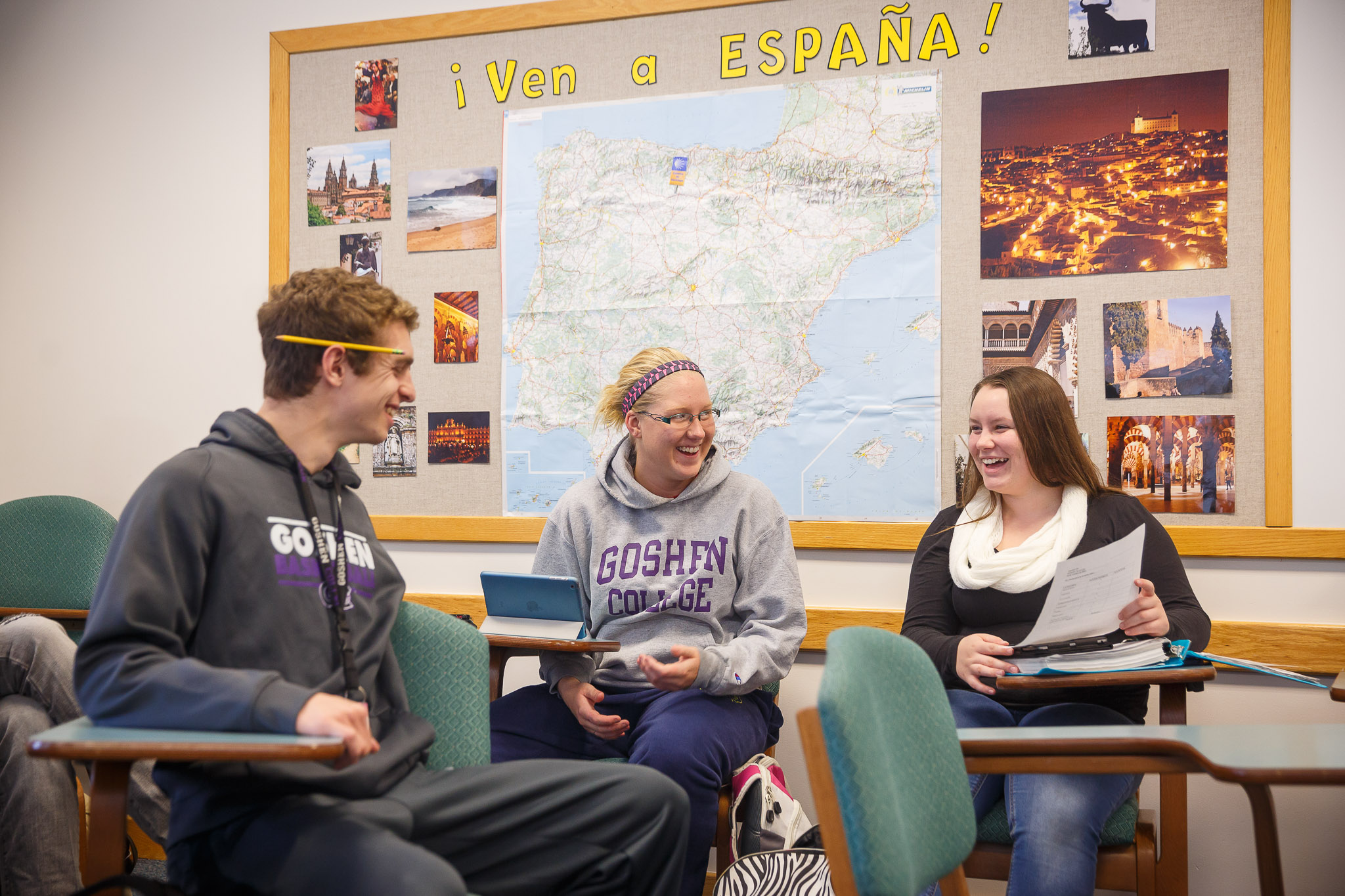 "This pilot program in Spanish language will serve as a bridge between non-Spanish speakers and our local Hispanic community, helping to create a bilingual or multilingual community," said Rocio Diaz, the associate director for community engagement and adult outreach at Goshen College.
Diaz, who oversees the English classes, will also provide leadership for the Spanish classes.
Duane Stoltzfus, the director of adult and graduate programs and chair of the communication department, said the classes are being offered in response to requests from businesses, organizations, churches and individuals who see the benefits of learning Spanish.
"Language classes consistently rank among the most rewarding classes offered in a school setting," Stoltzfus said. "They are a place for personal transformation and for developing skills that can immediately be put into practice in the workplace and around the community."
This pilot offering will lay the groundwork for additional Spanish classes that Goshen College may offer in a customized way to schools, businesses, organizations, churches and others in the region. Like the English classes, the Spanish classes are offered as continuing education, not for college credit.
For more information or to register, contact Rocio Diaz by email at srociod@goshen.edu or by phone at (574) 535-7808.