A Midwestern musical night for the soul: Over the Rhine and Carrie Newcomer to launch the 2021-2022 Performing Arts Series on Sept. 17
Performing Arts Series: Over the Rhine and Carrie Newcomer
Date and Time: Friday, Sept. 17, 2021, 7:30 p.m.
Location: Goshen College Music Center's Sauder Concert Hall
Tickets: $45, $40 or $30 available online at goshen.edu/tickets or at the Box Office (boxoffice@goshen.edu, 574.535.7566).
---
Ohio-based folk duo Over the Rhine and Indiana-based singer-songwriter Carrie Newcomer will perform at Goshen College on Friday, September 17 at 7:30 p.m. for a Performing Arts Series concert in the Music Center's Sauder Concert Hall.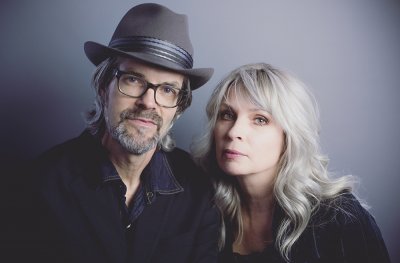 As Over the Rhine, married couple Karin Bergquist, vocalist and guitarist, and Linford Detweiler, pianist and guitarist, have been writing and performing for more than 32 years. The wife-husband duo combines insightful lyrics and soothing, earthy vocals to create faith-infused music that the LA Times has described as "soul-nourishing."
Formed in 1989, Over the Rhine released their first studio album "Till We Have Faces" in 1991. Since then, the group has recorded fifteen studio albums and toured the United States regularly.
Bergquist and Detweiler are also the hosts and curators of the "Nowhere Else Festival," an annual music festival that began in 2016 and takes place on Bergquist and Detweiler's farmland property outside Cincinnati, Ohio.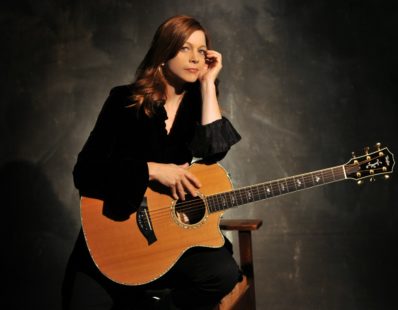 Joining Over the Rhine on the Sauder Concert Hall stage will be Carrie Newcomer, a performer, recording artist, and educator based in southern Indiana. Described as a "prairie mystic" by the Boston Globe and one who "asks all the right questions" by Rolling Stone, Newcomer has attracted a devoted and international following with her warm voice and exquisite melodies.
Since the release of her debut album "Visions and Dreams" in 1991, Newcomer has recorded 18 solo CDs. Her song "I Should've Known Better" appeared on Nickel Creek's Grammy award-winning gold-certified album "This Side", and she earned a regional Emmy for the PBS special "An Evening with Carrie Newcomer." Newcomer has also been active in a variety of causes around the globe, traveling to India as a cultural ambassador in 2009 and 2011 and performing at AIDS hospitals, schools, and spiritual communities in Kenya and the Middle East in 2012 and 2013.
Newcomer has ventured outside of the realm of music to release two books of poetry and essays, as well as a website and podcast in collaboration with Parker J. Palmer. A Goshen College alumna, she is no stranger to the Goshen College campus, having presented the Goshen College commencement address in 2016.
Tickets are $45, $40 or $30 and are available online at goshen.edu/tickets or at the Box Office (boxoffice@goshen.edu, 574.535.7566).
Upcoming concerts in the Performing Arts Series include:
Pink Martini featuring China Forbes, Friday, October 22, 2021, 7:30 p.m. Non-package ticket pricing: $60, $55, $45
Mike Super: Magic and Illusion, Saturday, October 30, 2021, 7:30 p.m. Non-package ticket pricing: $30, $25, $20
Christmas with the King's Singers: Finding Harmony, Tuesday, December 14, 2021, 7:30 p.m. Non-package ticket pricing: $50, $45, $35