2021-22 Performing Arts Series returns with wide-ranging lineup
Goshen College's Performing Arts Series will return for the 2021-22 series, bringing nine performances featuring new artists and returning audience favorites to Goshen.
The line-up was publicly announced virtually on Friday, June 18. Season ticket package reservations are available online immediately following the concert, and will go on sale in-person on Monday, June 20 at 9 a.m. at the college's Box Office (574.535.7566, boxoffice@goshen.edu). Individual concert tickets will go on sale Tuesday, August 3, 2021.
The 2021-22 line-up: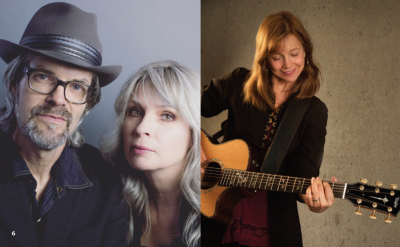 Over the Rhine & Carrie Newcomer
Friday, September 17, 2021, 7:30 p.m.
Non-package ticket pricing: $45, $40, $30
This special return double-bill concert will be a Midwestern musical night for the soul! When you listen to Ohio-based Over the Rhine, the supremely talented wife-husband jazzy folk duo, you will quickly fall under the spell of their compelling, soothing and earthy voices, and their insightful lyrics. God, love and death often show up in their faith-infused music as the couple – Linford Detweiler, pianist and guitarist, and Karin Bergquist, vocalist and guitarist – explore life's biggest questions. And described as a "prairie mystic" by the Boston Globe, Indiana-based singer-songwriter Carrie Newcomer's music has always explored the intersection of the spiritual and the daily, the sacred and the ordinary. With 15 solo albums, Newcomer has attracted a devoted and international following with her warm voice and exquisite melodies.
---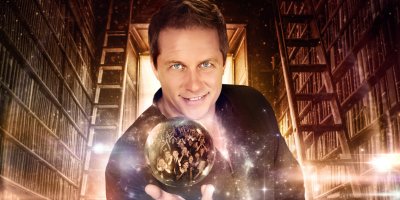 Mike Super: Magic and Illusion
Saturday, October 30, 2021, 7:30 p.m., Umble Center
Non-package ticket pricing: $30, $25, $20
As the winner of NBC's hit TV show Phenomenon, Mike Super is the only magician in history to win a LIVE magic competition on primetime U.S. network television and voted "America's Favorite Mystifier"! Super is also a top finalist on NBC's #1 rated summer series America's Got Talent and Penn & Teller: Fool Us. Imagine mind-blowing illusions combined with the hilarity of a headline comedian. Super has taken the performance of magic to new, mainstream levels that will reach out and literally touch you. He has turned the magic show on its side and dumped it out into the audience! YOU become his onstage assistant. Enjoy this family-friendly performance and join the journey of emotions from laughter, intrigue, danger, fear, wonder, anticipation, tears and sentimentality that only Super delivers.
---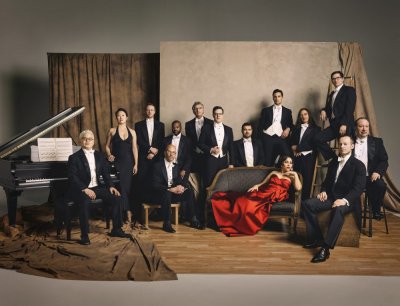 Pink Martini featuring China Forbes
Friday, October 22, 2021, 7:30 p.m.
Non-package ticket pricing: $60, $55, $45
Back by popular demand, this sizzling 12-piece ensemble returns with their upbeat multilingual repertoire of classical, Latin, big band, samba, pop and jazz music. Led by pianist Thomas Lauderdale, Pink Martini has gained a national following and has performed with more than 50 orchestras. Pink Martini has released 11 studio albums on its own independent label Heinz
Records (named after Lauderdale's dog), selling over three million albums worldwide. In 2019, the band released two EPs featuring the vocals of Pink Martini's newest members Jimmie Herrod and Edna Vazquez. Join these amazing talents for a not-to-be-missed evening of a musical travelogue from a samba parade in Rio de Janeiro to a quaint piazza in Naples, Italy.
---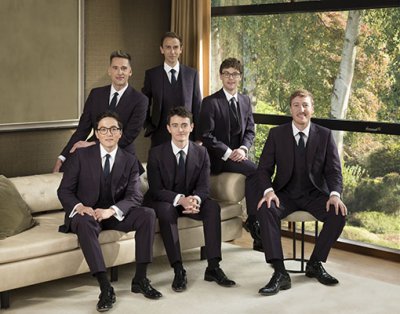 Christmas with the King's Singers: Finding Harmony
Tuesday, December 14, 2021, 7:30 p.m.
Non-package ticket pricing: $50, $45, $35
Instantly recognizable for their spot-on intonation, impeccable vocal blend, flawless articulation and incisive timing, the Grammy Award winning a cappella vocal ensemble The King's Singers make their return to Goshen in time for celebrating the holidays. Renowned for their unrivaled technique, versatility and skill in performance, they draw both on the group's rich heritage and its pioneering spirit to create an extraordinary wealth of original works and unique collaborations. Having sung and toured the world for over fifty years and compiled a discography of more than 150 recordings, these incredible singers are consummate entertainers, charming audiences with a delightful British wit along with their stunning vocal performance.
---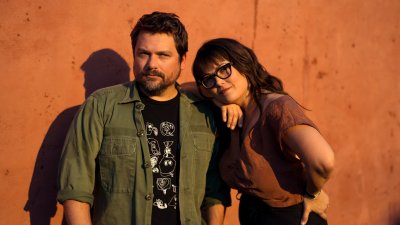 Watkins Family Hour
Friday, January 21, 2022, 7:30 p.m.
Non-package ticket pricing: $40, $35, $30
Watkins Family Hour is a collaborative performance and recording project led by Los Angeles-based siblings Sean and Sara Watkins, both of whom came to prominence in the 1990s as part of the Grammy-winning progressive bluegrass group Nickel Creek. Sara is also part of the all-female trio I'm With Her.
Beginning in 2002, Sean and Sara were offered a monthly residency at L.A.'s famous venue Largo, which they called the Watkins Family Hour. The gig took on the form of a variety show where the Watkins could stretch out musically, working out new material, collaborating with other players and generally letting loose creatively between tours. Over the years, the Watkins Family Hour became a spontaneous meeting place where, on any given night, artists like Fiona Apple, Jackson Browne, Dawes, Nikka Costa and even actor/comedian John C. Reilly might sit in for a set.
---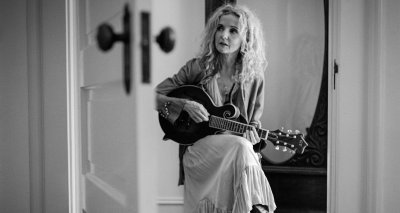 An Evening with Patty Griffin
Friday, January 28, 2022, 7:30 p.m.
Non-package ticket pricing: $50, $45, $35
Patty Griffin is among the most consequential singer-songwriters of her generation, a quintessentially American artist whose wide-ranging canon incisively explores the intimate moments and universal emotions that bind us together. Over the course of two decades, the two-time Grammy Award winner – and seven-time nominee – has crafted a remarkable body of work in progress that prompted the New York Times to hail her for "[writing] cameo-carved songs that create complete emotional portraits of specific people…[her] songs have  independent lives that continue in your head when the music ends."
---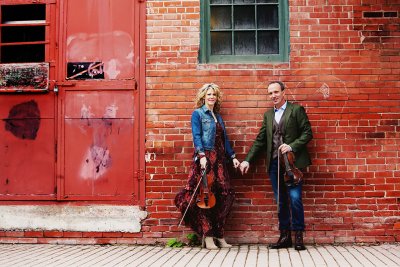 NOTE: Due to the ongoing COVID-19 pandemic, this performance has been cancelled by the performers. They write:
"It is with great consideration and sadness that we write to tell you we will be unable to participate in a spring tour. As you know we always have and always will put our family first and have come to the conclusion for personal reasons, that we cannot tour during that period. We are very concerned about any hardship this might cause for we recognize it is always a team effort. Please know we are incredibly anxious to start performing again and look forward to that day. Natalie and Donnell"
Natalie MacMaster & Donnell Leahy
Friday, March 11, 2022, 7:30 p.m.
Non-package ticket pricing: $40, $35, $25
A fierce Celtic fiddling duo, Natalie MacMaster and Donnell Leahy command the stage with an explosive celebration of raw energy and passion that infuses their traditional heritage with their taste for the contemporary. In their Visions show, Natalie and Donnell share their legendary musical traditions of their hometowns of Lakefield, Ontario and Cape Breton, Nova Scotia with an expanded show that highlights the unique talents, influences and stories of this amazing, growing clan through dancing, singing and, of course, world-class music making.
---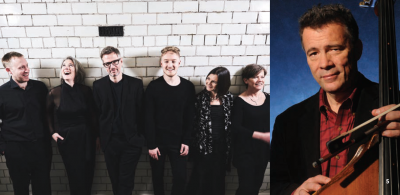 Edgar Meyer & Scottish Ensemble
Tuesday, April 5, 2022, 7:30 p.m.
Non-package ticket pricing: $45, $40, $30
American star bassist Edgar Meyer returns to Sauder Concert Hall for a concert with the  acclaimed Scottish Ensemble. Meyer is one of America's most versatile musicians. Growing up in Oak Ridge, Tennessee, Meyer absorbed the great bluegrass tradition. As a composer, Meyer has written music for Emanuel Ax, Yo-Yo Ma and Hilary Hahn. The six-time Grammy winner has also ventured into jazz with collaborations with Christian McBride.
Scottish Ensemble (SE) is the UK's leading string orchestra; a core of outstanding string players who perform together under Artistic Director Jonathan Morton. Based in Glasgow, Scotland, SE inspires audiences in the UK and beyond with vibrant performances which are powerful and rewarding experiences, crossing genres, styles, musical periods and artistic forms to offer fresh perspectives on classical music. Scottish Ensemble has worked with Edgar Meyer for more than a decade exploring the roots of bluegrass in the music of the British Isles, and crafting a program that traces back to the origins of an American art form.
---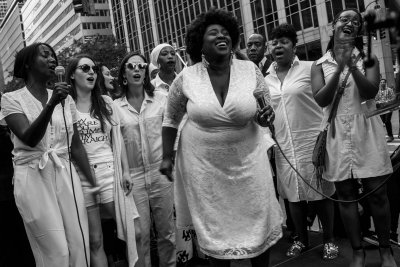 Resistance Revival Chorus
Saturday, May 21, 2022, 7:30 p.m.
Non-package ticket pricing: $30, $25, $20
The Resistance Revival Chorus (RRC) is a collective of more than 60 womxn (an alternative spelling of the English word "woman") and nonbinary (gender identities that are neither male nor female) singers who join together to breathe joy and song into the resistance, and to uplift and center womxn's voices. Chorus members are touring musicians, film and television actors, Broadway performers, solo recording artists, gospel singers, political activists, educators, filmmakers, artists and more, representing a multitude of identities, professions, creative backgrounds and activist causes. They center womxn in music, and address how historically womxn have been marginalized in the music industry. The great artist and activist Harry Belafonte once said, "when the movement is strong, the music is strong," and RRC attempts to live up to that call. The RRC calls for justice and equity for womxn across racial, ethnic, economic, sexual identity and religious lines. They aim to be intersectional in their feminism and reveal that all social justice issues overlap heavily with womxn's issues; to harness the collective power of womxn to help change the world; to celebrate each other through song; to embrace Toi Dericotte's idea of "joy as an act of resistance."
---
This year's regular season ticket package again includes six concerts:
Four core performances are set for each season ticket (Pink Martini featuring China Forbes, Christmas with the King's Singers, Natalie MacMaster & Donnell Leahy, and Edgar Meyer & Scottish Ensemble).
Choose two or more additional performances from the remaining choices. The more performances chosen, the bigger the discount on the season ticket package.
Past season ticket holders will receive priority seating if they return their order form before Friday, July 9, 2021.
Individual concert tickets will go on sale Tuesday, August 3, 2021.
To place your order, EITHER:
Purchase your season ticket package ONLINE by visiting goshen.edu/tickets
OR
Print and send this form to the Goshen College Box Office, 1700 S. Main, Goshen, IN, 46526
OR
Call 574-535-7566
→ See seating chart, package pricing and order form (PDF).
---
Returning to live performances… Is it safe?
At Goshen College, safety has been our number one priority during this global pandemic, which led us to postpone our 2020-21 season. We have learned a lot over the past 15 months, and with the widespread availability of highly effective vaccinations, we feel confident that we will again be able to gather together to experience the power of live arts performances.
For the safety of our patrons, artists and staff, the following precautions are being observed in response to COVID-19:
At this time, all patrons and staff will be required to wear face masks while indoors on campus. We will continually monitor and adjust the need for this requirement based on county vaccination rates and transmission rates.
At this time, we will not be limiting seating capacity. Extra seats can be purchased if you would like additional buffer seating.
The performance venues are well ventilated and air is exchanged frequently.
The facilities will be thoroughly cleaned before and after each performance, and hand sanitizing stations will be provided throughout the facility.
All event staff are required to complete a daily wellness check before coming to work.
We ask that all guests follow recommendations from the CDC and do not attend a show if you have a fever, cough or respiratory symptoms, or have recently been in contact with someone who was sick.
Goshen College will continue to monitor the pandemic throughout the coming months, and make adjustments on safety protocols based on local health guidelines, transmission and vaccination rates.