Elkhart County's community music education program focus of upcoming virtual GC Talk
GC Talks: ECoSistema: Community-Building through Music Education in Elkhart County
Date and time: Thursday, Dec. 10, 7:30 p.m. EST
Location: Virtual: Webinar link | goshen.edu/livestream | facebook.com/goshencollege
Cost: Free and open to the public
---
What do Goshen College, the Boys & Girls Clubs of Elkhart County and small towns in Venezuela have in common? According to Hillary Harder and Kent Dutchersmith, the answer is inclusive and empowering music programs for young people.
On Thursday, Dec. 10 at 7:30 p.m., Harder and Dutchersmith will share about their work with ECoSistema, a community music and youth development program now housed at the Goshen College Music Center. They will share about this unique music education approach, the partnerships throughout Elkhart County that make it possible, and the ways in which ECoSistema embodies Goshen College's core values.
El Sistema has emerged as a global movement that promotes children and youth engagement in community and school-based music-making experiences. El Sistema is not a replicable program or curriculum, but rather a set of inspiring ideas, and a movement to use ensemble music to enable every child to experience being an asset within her or his community. ECoSistema is Elkhart County's application of the El Sistema movement, focused on creating citizens and building communities through music.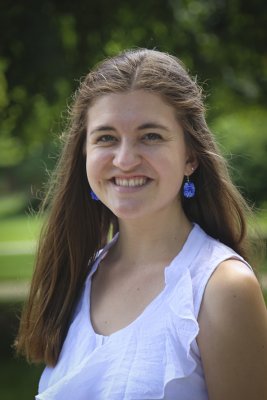 Hillary Harder is the Community School of the Arts and ECoSistema program director. She is a 2015 Goshen College graduate, studying music and education, and earned a Master of Arts in Teaching degree in music education from the Longy School of Music of Bard College in 2016, participating in the Los Angeles-based intensive music education program with a focus on social change through music, inspired by Venezuela's El Sistema music education philosophy.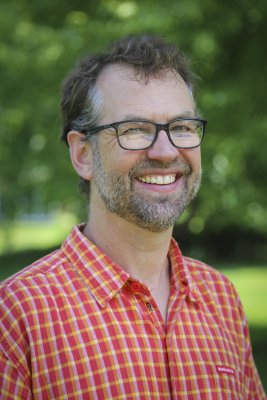 Kent Dutchersmith is an ECoSistema teaching artist working with music students at the Boys & Girls Club in Goshen. Dutchersmith is a 1990 Goshen College graduate, where he studied music, elementary education and TESOL. He earned his masters in music education with an emphasis in Orff Schulwerk at Anderson University.Dutchersmith taught elementary music and ESL for 18 years with Goshen Community Schools, which included directing Goshen's only Orff Ensembles for 10 years at Chamberlain and Model Elementaries.