17th annual Festival of Carols to be streamed online Dec. 4-6
Concert: A Festival of Carols
Date and time: Dec. 4 & 5 at 7:30 p.m., Dec. 6 at 4 p.m.
Location: goshen.edu/livestream or gcmusiccenter.org/live
Cost: Free and open to the public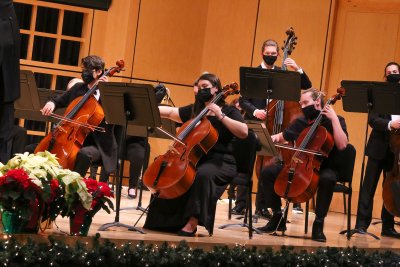 Goshen College will present the 17th annual musical celebration of Christmas, "A Festival of Carols," on Friday, Dec. 4 and Saturday, Dec. 5 at 7:30 p.m., and Sunday, Dec. 6 at 4 p.m. streamed live at goshen.edu/livestream and gcmusiccenter.org/live.
This special celebration of the holiday season will feature GC's choirs and orchestra, pre-recorded with musicians practicing social distancing and wearing masks, in a concert hall festively decorated with garlands, lights and trees.
"A Festival of Carols" is patterned on a traditional English worship service, and features Christmas carols, spirituals, scripture readings and sacred works of music for the holiday season. Performers include the Goshen College Chamber Choir, Vox Profundi Chorus, Voices of the Earth Choir and the Goshen College Symphony Orchestra.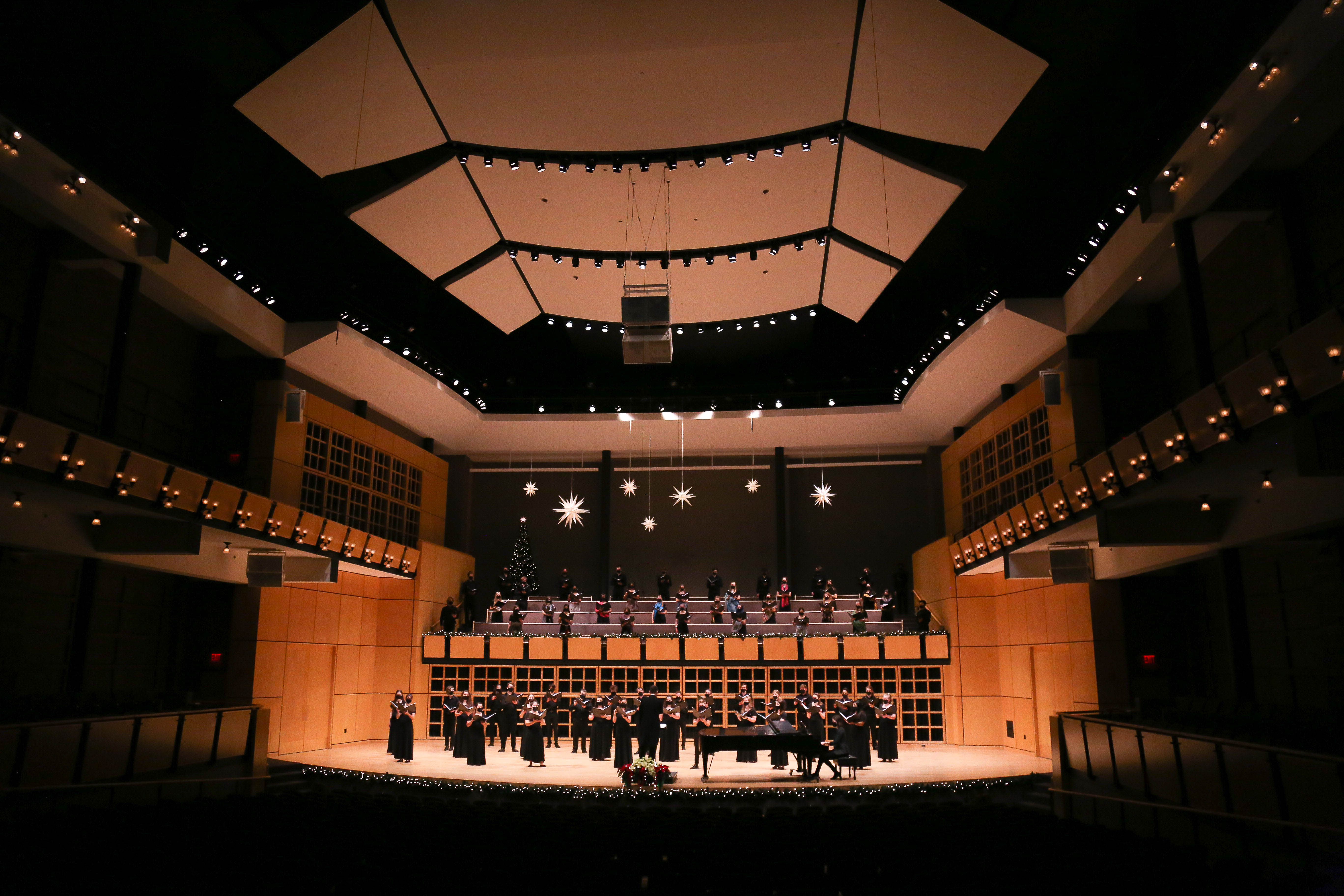 Goshen College choirs are directed by Scott Hochstetler and H. Roz Woll, and the Goshen College Symphony Orchestra is directed by Brian Mast.