Where the People Go: Community, Generosity, and the Story of Everence
GC Talks: Where the People Go: Community, Generosity, and the Story of Everence
Date and time: Thursday, Nov. 12, 7:30 p.m. EST
Location: Virtual: Webinar link | goshen.edu/livestream | facebook.com/goshencollege
Cost: Free and open to the public
---
Coinciding with the 75th anniversary of Everence®, the Anabaptist faith-based, member-owned financial stewardship organization, Goshen College will host a virtual talk titled "Where the People Go: Community, Generosity and the Story of Everence" on Thursday, Nov. 12, 2020, at 7:30 p.m. EST.
During the virtual GC Talk, Ken Hochstetler, president and CEO of Everence; John D. Roth, Ph.D., Goshen College professor of history; and Todd Yoder, Goshen College vice president for institutional advancement, will discuss the story of Mennonite and Anabaptist efforts to support and encourage mutual aid, stewardship and generosity as expressed in how Everence has put faith into action.
Mutual aid, stewardship and generosity are deeply embedded values in the Christian faith and have been expressed among Anabaptist-Mennonite groups in a wide variety of ways.  Seventy-five years ago, Mennonite Mutual Aid (now known as Everence) emerged to organize the principle of sharing within growing Mennonites and Anabaptist-related denominations. Initially, MMA provided short-term loans to post-WWII Civilian Public Service workers. Since then, the organization has grown to become a $4 billion financial institution, whose services include a credit union, a trust company, a charitable foundation, group health insurance plans, socially responsible investments, a stewardship education program, and expertise in financial planning. An agency of Mennonite Church USA, Everence also serves more than 30 denominations and associated credentialing bodies with historic Anabaptist and Peace Church roots.
This webinar will feature a conversation with GC history professor John D. Roth, who recently published a book-length history of Everence as part of its 75th year anniversary commemorations. Join the webinar to learn more about this fascinating, complex organization and to share your insights and questions regarding its future.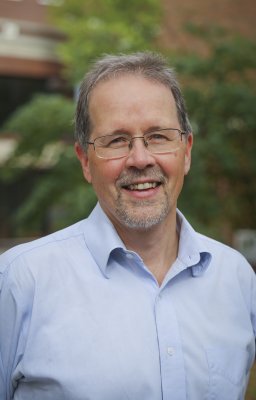 John. D. Roth is a professor of history at Goshen College, Mennonite Historical Library director and editor of the Mennonite Quarterly Review. He also directs the Institute for the Study of Global Anabaptism at Goshen College. A 1981 Goshen College graduate, Roth earned a master's degree in 1983 and a doctoral degree in history in 1989 from the University of Chicago.
He has authored, co-authored or translated 18 books, including "Beliefs: Mennonite Faith and Practice," "Practices: Mennonite Worship and Witness," "Stories: How Mennonites Came to Be," and "Choosing Against War: A Christian View." He co-authored (with Conrad Kanagy and Elizabeth Miller) "The Global Anabaptist Profile: Belief and Practice in 24 Mennonite World Conference Churches," a survey undertaken in partnership with Mennonite World Conference that focused on the faith, beliefs, and worship practices of 24 Anabaptist-Mennonite groups from around the world. His most recent book, "Where the People Go: Community, Generosity, and the Story of Everence" – the subject of the Nov. 12 GC Talks – is available in both paperback and e-book format from Herald Press and other booksellers.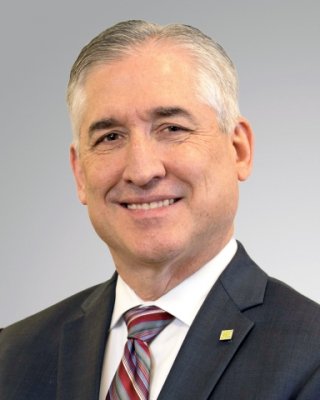 Kenneth Hochstetler is president and CEO of Everence. Hochstetler graduated from Goshen College in 1983 with a bachelor's degree in business and computer science, and holds a master's degree in business administration from Lehigh University.
Hochstetler joined Everence in 2014, following a 22-year career at Univest Corporation in Souderton, Pennsylvania, where he held a variety of executive leadership positions related to advisory services, foundation services, insurance agencies, investments, municipal pensions, asset management services, and retail and commercial banking. Prior to that, he served at Meridian Bank in various locations across southeastern Pennsylvania, and at the Lehigh University (Bethlehem, Pennsylvania) Small Business Development Center.
Committed to supporting and enriching the community, Hochstelter serves on the Boards of Directors for Goshen College and Oaklawn Psychiatric and Community Mental Health Center, Goshen. He and his wife, Sue, live in Goshen, Indiana, and attend Berkey Avenue Mennonite Church. They enjoy spending time with their two adult children and twin grandsons.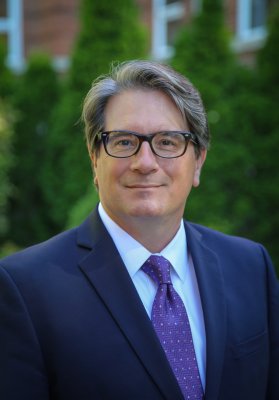 Todd Yoder is vice president for institutional advancement at Goshen College. Yoder is a 1984 Goshen College graduate who majored in biology and secondary education. In his role he oversees the development office, the alumni office, church relations, the events office and the Music Center. A native of Ohio, Yoder taught for several years before pursuing a career in sales management in Georgia and later in Pennsylvania. Yoder joined the Goshen College advancement team as a major gifts officer in 2012 because of his strong commitment to the mission of the college. Yoder is actively involved in the Elkhart Rotary Club, and a member of the Wellfield Botanic Gardens Board of Directors and Salvation Army Advisory Board.