Students, families can get free virtual FAFSA help on College Goal Sunday, Oct. 25
Event: College Goal Sunday
Date and time: Sunday, Oct. 25, 2-4 p.m.
Location: CollegeGoalSunday.org
Cost: Free
---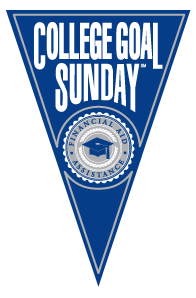 During College Goal Sunday, Oct. 25, 2020, from 2-4 p.m., financial aid professionals will be volunteering to help college-bound Indiana students and their families complete the Free Application for Federal Student Aid (FAFSA) form and open the door to financial aid. The free virtual event is available by visiting CollegeGoalSunday.org and following the link to the virtual event there.
What students should bring:
For information on what to have available during College Goal Sunday please take a look at the "What You Need" checklist.
Students should attend College Goal Sunday with their parent(s) or guardian(s), and parents should bring:
FSA ID (It is strongly encouraged to create this prior to the event!)

Every student AND parent should apply for a FSA ID at fsaid.ed.gov
This will serve as your electronic signature on the FAFSA
Personal documents - (students and parents)

Social Security Number
Driver's License Number
Alien registration number or permanent residence card if you are not a U.S. Citizen
Proof of Income - (students and parents)

2019 W-2 forms or other records of money earned or received
Untaxed income, including workers compensation; child support; housing, food and other living allowances; veterans benefits, etc.

Tax documents - (students and parents)

2019 Federal Income Tax Return (IRS tax form 1040, 1040A or 1040EZ) if you were required to file. If you have not yet completed your tax return, you can still submit your FAFSA using best estimates (ie: 2018 tax return numbers). After you submit your tax return, it's easy to correct any income or tax information that is different from what you initially submitted on your FAFSA).

Assets - (students and parents)

Bank statements
Business and investment information; business and farm records; stocks, bonds and other investment records if applicable
Click here for tips and resources for students and families