Students return safely from Tanzania and Ecuador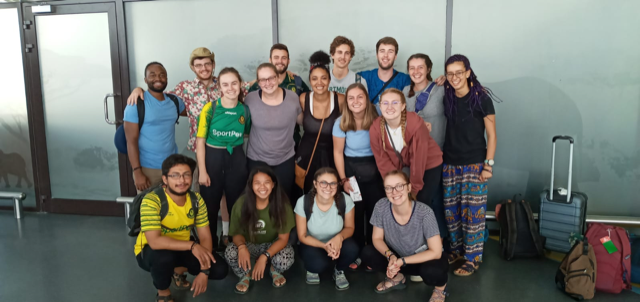 UPDATE (3/22/20, 10:25 a.m.): The Tanzania group all returned last night and the Ecuador SST group has arrived in Fort Lauderdale, Florida! If all goes as planned, the Ecuador students and leaders coming back to Goshen should get to South Bend at 5:45 p.m. today.
In the Quito airport, when the U.S. Embassy staff called the Goshen College names on the confirmed passenger list, she asked whether the whole group got on or not. When confirmed, she said, "Oh thank goodness, I've been getting so many calls from your congressional representatives!"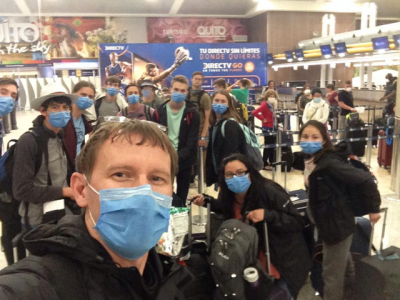 ---
Goshen College has been working around the clock to bring students home from study abroad in Tanzania and Ecuador after travel restrictions were precipitously announced due to the pandemic response. Progress is being made with the support of many.
"We thank state and local political leaders who are supportive and responsive to us through this time, in particular Governor Holcomb, Senator Braun, Senator Young, Congresswoman Walorski, Mayor Stutsman and County Commissioner Yoder. Their offices responded immediately to our calls and emails," Goshen College President Rebecca Stoltzfus said. "They share our commitment to helping Goshen College students abroad return home. The Governor's Office has been terrific and Congresswoman Walorski even took the time in the midst of this emergency to phone me personally on Friday evening."
All 16 Goshen College students who were studying in Tanzania are either home in Germany or in the air on a flight bound for the United States and plan to arrive Saturday evening, and then traveling on to their home airports.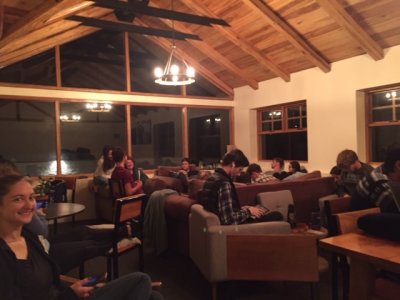 The situation in Ecuador has been much more difficult, as travel has been completely restricted and the airport is closed. Six Goshen College students in Ecuador were able to leave on Friday night using seats on a charter flight to Miami that were generously offered by Maranatha Internacional. Three students from European Union countries are being repatriated individually. There are now tickets booked for all of the 12 remaining students and their leaders.
"We praise God for the grace and mercy we have been shown throughout this week and for all the support so many have given us," Goshen College Director of International Education Jan Shetler said. "The journey is not yet over, so we welcome continued prayers that these plans can be fulfilled and for the safe return of our students to their families."
Following a required 14-day self-quarantine, the students will return to personalized online education to support their health and well-being and to complete their semester of learning.