Goshen College hosts "Heart of Higher Education" conference with Parker Palmer
More than 75 professors and administrators from across the country met at Goshen College from June 24 to 27 for a conference, "The Heart of Higher Education: Living Between What Is and What Could Be," in which the "inner authority" of educators emerged as a central theme.
The conference drew deeply on the work of the teacher, author and activist Parker J. Palmer, who participated in a keynote conversation.
"This conference matters in bringing together a small but highly committed group of people who recognize that higher education is falling short of its potential in critical ways," Palmer said in an interview. "What's coming out of many institutions after four years are not whole human beings, but people simply prepared for a task by job-training factories."
Two decades ago, Palmer helped to found the Center for Courage & Renewal, which from the start was attentive to the spiritual nourishment of teachers on a path toward educating students as whole people. That experiment in sustaining the inner life of educators continues.
Conference participants were invited to consider:
How their inner lives and outer work are connected
How to bring their gifts and skills to what they do
How to fully engage in the purposes of higher education while pondering the gap between what is and what could be
"A theme that emerged through the conference is 'inner authority': How do I gather my own inner strength to speak in a way that other people will hear me?" said Marcia Eames-Sheavly, an educator at Cornell University and a conference organizer. "The conference reminds us that we have a strong foundation and that we are not alone."
"The goal of our gathering is not to leave with a to-do list," she said. "If anything, we might leave with a to-be list."
Conference participants attended plenary presentations and also met in smaller community circles to reflect on ideas and challenges. Throughout the week, time was set aside for personal reflection, often with prompts, like "How would you name the courage you need for conversations you want to have with your colleagues, peers, students and community partners?"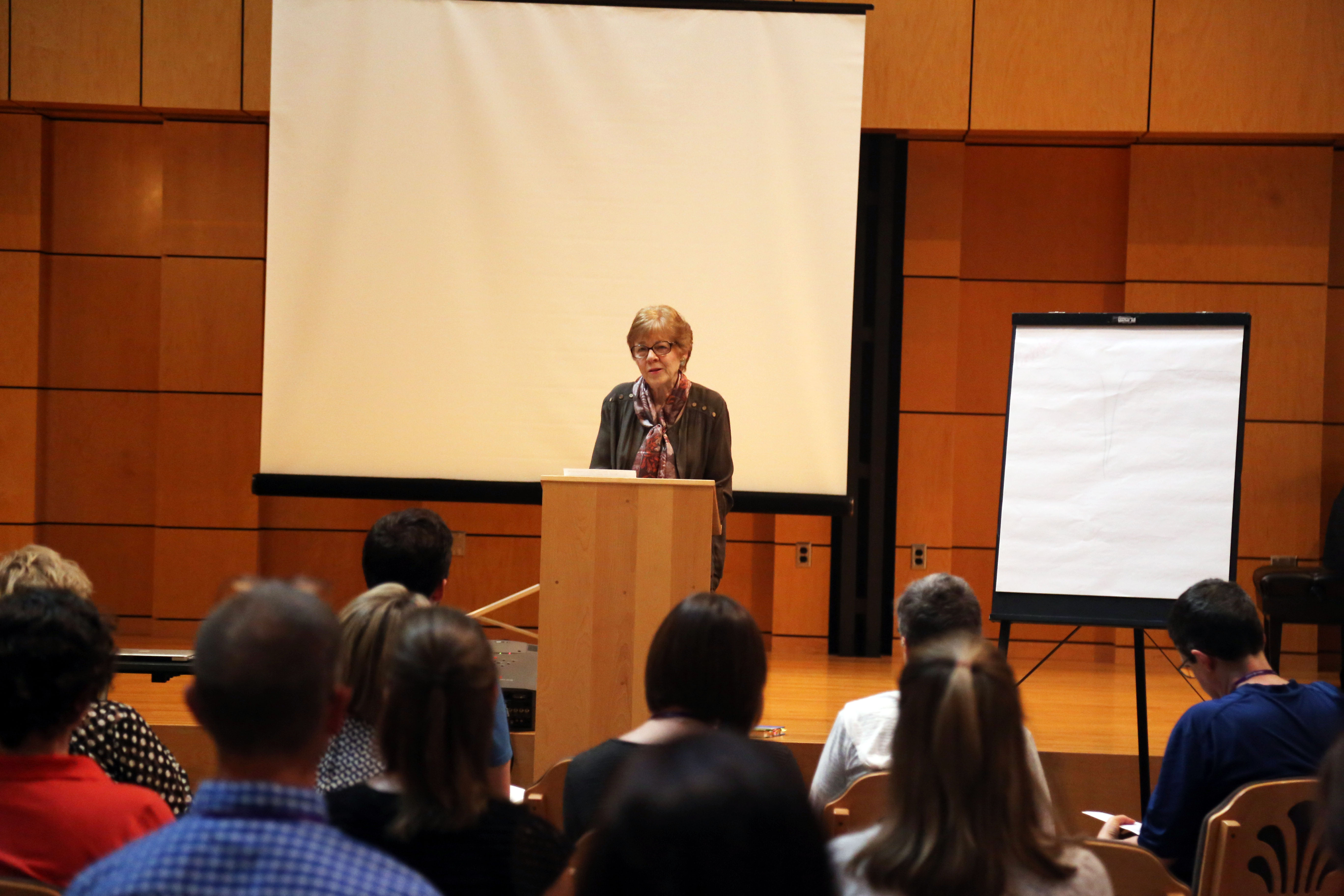 Judy Skeen, a professor of religion at Belmont University who helped to organize the conference and presented at a plenary session, described the week as "soul work," which includes "slowing down, quieting down, finding a rhythm of solitude and community, and opening ourselves to the possibility that what we need is already present."
In another keynote presentation, Sharon Daloz Parks, an author who is principal of leadership for the New Commons and a senior fellow at the Whidbey Institute in Washington State, said that ours is "a hinge time in history."
"We are facing unprecedented challenges: ecologically, economically, ecumenically," she said. She spoke of colleges as "a mentoring community" in which students might be empowered to cross the gap from a place of conventional knowing, depending on one's gut instinct to make sense of the world, for example, to a more systematic and discerning way of knowing. She spoke of having "the courage to be overwhelmed."
"I think at base it's a deep affirmation of the work that we do even though higher education itself is in crisis," said Paul Keim, Goshen College Professor of Bible and Religion. "Sometimes you need reminding."
Eames-Sheavly said that the Center for Courage & Renewal reached out to Goshen College President Rebecca Stoltzfus to host the conference in part because the mission and core values of the college "align so well with our work."
"There's a striving at places like Goshen College," Palmer said, "a yearning to live into a model of higher education that is more about liberation than turning out workers."
Kathy Meyer Reimer, professor and director of education at Goshen College echoed the sentiment of Palmer, noting that she believes the institution is uniquely well positioned to implement some of the practices demonstrated and discussed at the retreat. "I am very interested in bringing our full selves to our work not just our intellectual selves," she said. "It was a privilege that we had this national conference on campus."
— By Duane Stoltzfus, professor of communication, with contributions by Siana Emery '20