Seven retiring employees bid farewell after decades of service
Seven retiring employees are saying farewell to Goshen College this year as they begin the next chapters in their lives. Together, they have served a total of 179 years, and an average of 25 years at Goshen College.
Employees who retired or will retire during the 2018-19 school year include: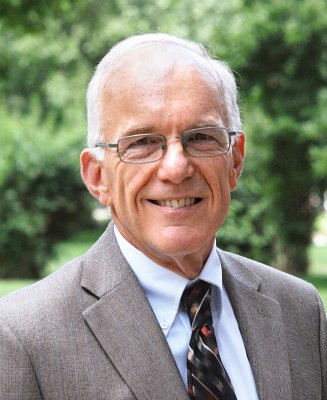 Dr. Luke Gascho, executive director of Merry Lea Environmental Learning Center of Goshen College and professor of sustainability and environmental education, is retiring after serving in that role for 22 years.  During his leadership at Merry Lea, Gascho oversaw the design and construction of Rieth Village and the development of the undergraduate programs based there. The Master of Arts in Environmental Education degree program and the Merry Lea Sustainable Farm came into existence during this time as well. Gascho helped in the founding of the Mennonite Creation Care Network and the creation of the Institute for Ecological Regeneration at Goshen College, and is a founding board member for Hoosier Interfaith Power and Light.
---
Ruth Hochstetler, circulation desk supervisor at the Good Library, is retiring after serving 13 years at the college. In those years she has supervised hundreds of students, helped to fulfill tens of thousands of interlibrary loan requests, checked out thousands of books and read to hundreds of children. Hochstetler attended Goshen College in 1972-73, and earned a degree in organizational leadership from the college in 2008.
» Read more about Ruth Hochstetler
---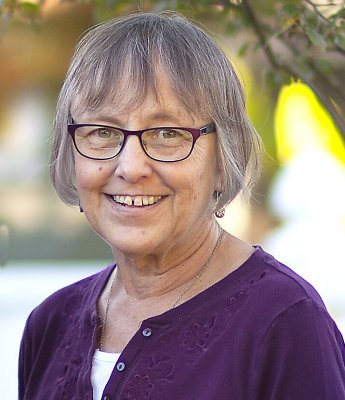 Nelda Johnson, administrative assistant to athletics, Recreation-Fitness Center, health services and department of kinesiology, retired after 28 years at Goshen College. Johnson began her work at GC in career services and counseling services, and in recent years served in athletics and health services in student life. She is a 1972 Goshen College graduate with a degree in social work.
---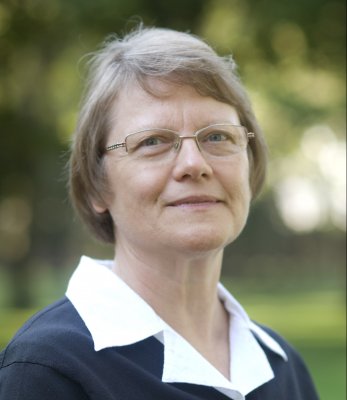 Deb Kauffman, director of the Music Together program, retired this year after three decades of working with pre-college music students at Goshen College. Kauffman began teaching Suzuki violin in the GC Strings Preparatory Program in 1982 and served as the program's director from 1990-97. In 2000, she took on the position of music office manager, and from 2003-15 directed the Music Center's newly structured Community School of the Arts (CSA). In 2009, she organized the Goshen College Music Together program. Kauffman graduated from Goshen College in 1986 with a bachelor's degree in music, with a focus on piano pedagogy.
» Read more about Deb Kauffman
---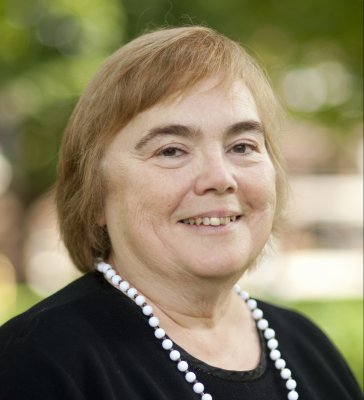 Dr. Pat Lehman, professor of communication, is retiring after serving 25 years at Goshen College. Her classes have focused on interpersonal and intercultural communication, public relations and public speaking. She has co-led four Study-Service Term groups in Jamaica (Summer 2007, Fall 2008) and Peru (Spring 2018, Summer 2018).
In 2009, she wrote "Heavenly Voices," a play featuring stories of Mennonite women of color, which has been performed around the country at conferences and schools. She is currently writing "Where the Grass Ends," an ethnodrama based on her research with Mennonite women who have experienced divorce. She has written and produced videos including: "Dreaming a New South Africa," a 2006 documentary on how the church in South Africa is working toward societal change after apartheid; "Living Water, Living Faith," a 2005 documentary on Mennonite women of color worldwide; and "Watu Wa Amani (People of Peace)," a 2005 documentary. She graduated with a bachelor's degree from Eastern Mennonite University in 1974, earned a master's degree from Georgetown University in 1976 and a Ph.D. from the California Institute of Integral Studies in 2011.
---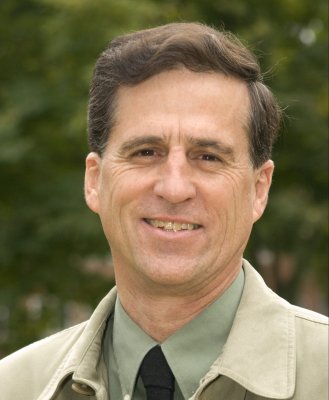 Dr. Tom Meyers, director of international education and associate academic dean, is retiring after 36 years at Goshen College. Meyers was a professor of sociology for his first two decades at GC before transitioning to his role in the international education office. He has led 10 SST groups in Guadeloupe (1987-88, five groups), Ivory Coast (1994,1997, 2002), Egypt (2010) and Senegal (2018), and has worked alongside partners around the globe to develop nine new SST sites.
His research and writing have focused primarily on social change in the Old Order Amish communities of Northern Indiana. He has authored, co-authored and has chapters in many publications, including "Plain Diversity: Amish Cultures and Identities,"(John Hopkins University Press, 2007) and "An Indiana Patchwork: Old Order Amish in the Modern World," (Indiana University Press, 2005), both with Steven Nolt. More recently, as director of international education, he has examined the impact of study abroad on Goshen College students. He graduated from Goshen College in 1975, and earned a master's degree from Boston University in 1978 and a Ph.D. from Boston University in 1983.
---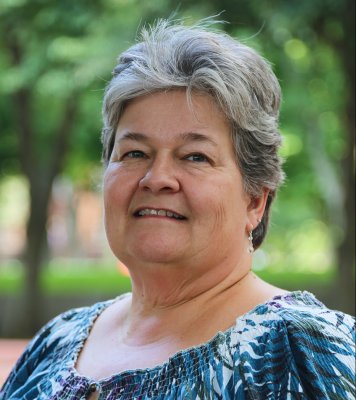 Dr. Gail Weybright, professor of nursing, is retiring after 22 years of teaching at Goshen College. Weybright began her work in the Department of Nursing in 1997 with teaching focused in physical assessment and acute care nursing.
In addition to her teaching load, Weybright spends approximately 14 hours a week at Elkhart General Hospital with students in the clinical setting. She maintains certifications as a nurse educator and as a critical care nurse. Weybright is an active member of Mennonite Healthcare Fellowship and the Nu Omicron chapter of Sigma Theta Tau. She earned a bachelor's degree in nursing from Goshen College in 1995 and a master's degree in nursing from Valparaiso University in 1999.