Alumni team up for educational musical about opioids and substance misuse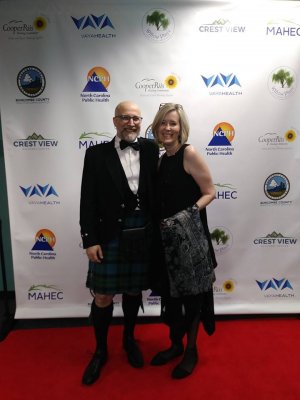 Goshen College alumni and former theater majors Melody (Yeazell) Hays '88 and Bruce Hostetler '88 teamed up in early February 2019 in Asheville, North Carolina, on an original staged musical titled "It's Just a Pill," to educate school-aged children, their families and teachers about the risks associated with opioids and substance misuse.
On Friday, March 8, the Mountain Area Health Education Center (MAHEC) opened the show to key regional stakeholders, community members and families in Western North Carolina. The play was produced by MAHEC, a state leader in opioid misuse prevention, safe pain management and medication-assisted treatment in primary care settings. Accidental drug overdoses, usually involving an opioid, are now the leading cause of accidental death in North Carolina and the United States.
The one-hour professional production and supplemental curricula have been developed to provide schools in Western North Carolina and across the state with engaging, age-appropriate opioid prevention and awareness tools to support their students and families.
The story of "It's just a Pill" follows a young middle-school girl and her efforts to learn about the dangers of opioids, as the epidemic hits surprisingly close to home. The script and lyrics were written by Melody Hays, a healthcare education planner at MAHEC, with input from MAHEC's Chief Education Officer, Dr. Blake Fagan, and a team of behavioral health, school health and parenting program specialists.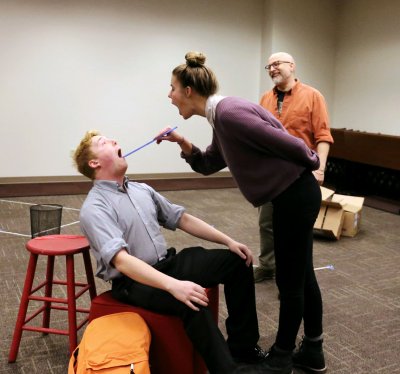 "I was thrilled when Melody brought this project to us," said MAHEC's CEO Jeff Heck, M.D. "We know that more than 90 percent of adults with substance use disorders started using before age 18. And half of them started using drugs before age 15. We have to educate kids before they misuse opioids because even the first time can be fatal, especially when fentanyl or other drugs are involved."
"It's Just a Pill" was scored by David Ruttenberg, a GRAMMY® producer who has worked with Peter Gabriel, Stevie Wonder and Janet Jackson. Bruce Hostetler, artistic director for the Portland Revels, served as artistic director on the production with a cast of professional actors.
The cast hit the road at the beginning of March to give performances in Nash, Wilson and Edgecombe counties before returning to Western North Carolina for performances in Buncombe, Henderson and Madison counties. An estimated audience of 4,000 youth, teachers and parents were reached during the month of performances.
MAHEC is currently preparing the script and supplemental curricula for use by substance misuse prevention groups, churches, schools, libraries, drama teams and anyone who wishes to independently produce and use the play as a prevention and awareness resource.
More information is available online at mahec.net/justapill.