Professor Emeritus of Art Abner Hershberger to hold solo show in New York City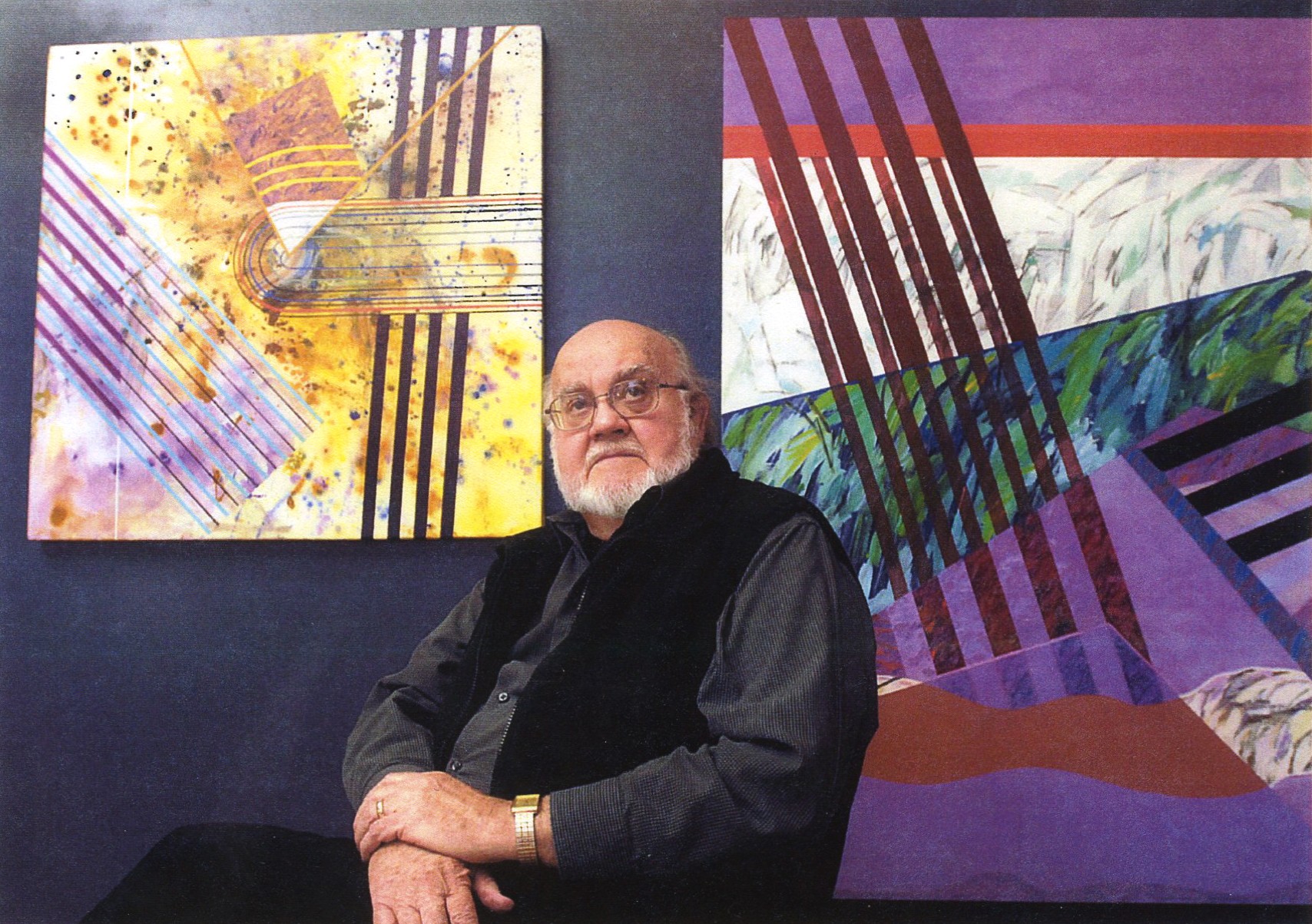 Goshen College Professor Emeritus of Art Abner Hershberger will show his recent mixed-media paintings in a one-man show at the National Arts Club Gregg Gallery in New York City, from March 4-29, 2019. The exhibit is comprised of 25 paintings and mixed media works.
A reception will take place on Friday, March 15, 6-8 p.m.
"Throughout my career as an art professor and exhibiting artist, my work has been inspired by the Midwest landscape of North Dakota where I grew up," Hershberger said. "An abstracted aerial perspective of the various farm crops and textures, cultivation patterns, irrigation influences, and seasonal variations has provided unending subject matter to explore artistically."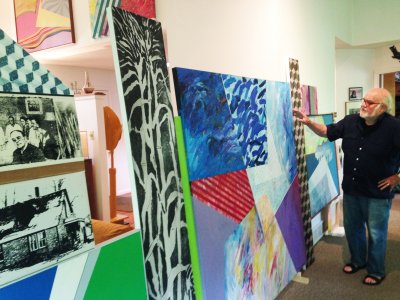 Hershberger was born in 1934 in Milford, Nebraska, and grew up in Amenia, North Dakota. The ninth of 10 children raised on a farm, Hershberger writes that his "life and world view were strongly influenced by farm work, reliance on family and a strong identity with the church community."
He graduated from Goshen College in 1960 with a bachelor's degree in art, and completed coursework at the University of Notre Dame before earning a Master of Arts in Teaching degree from Indiana University Bloomington in 1965. He later earned a Master of Fine Arts degree from the University of Michigan in 1970.
Hershberger taught art at Goshen College from 1965-1999, teaching painting and printmaking and serving as art department chair for 20 years.
Hershberger uses acrylic paints and silk-screened prints to create multimedia pieces. He fuses together images of his rural childhood with abstract and colorful shapes. His pieces have appeared at international exhibitions such as ArtPrize in Grand Rapids, Michigan, and have been featured in exhibits across the country. He has showcased more than 20 solo shows, and his work is on display in dozens of permanent collections at colleges, museums and other public spaces from coast to coast.
Hershberger and his wife, Anne, a retired professor of nursing, live in Goshen, where he continues to produce, show and sell his artwork. His work can be viewed at www.abnerhershberger.com.