Black History Month: Notable visitors to Goshen College
As we celebrate Black History Month, we honor the gifts that Black leaders have shared with the Goshen College community, including iconic leaders, famed authors and poets, and award-winning performers.
---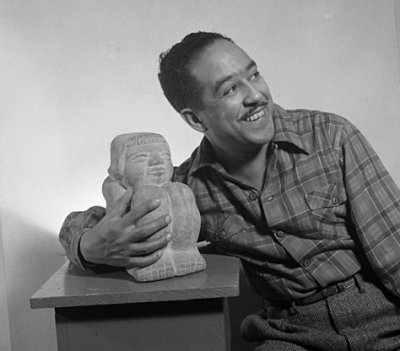 Jan. 23, 1947 | Langston Hughes
Poet, writer, leader of the Harlem Renaissance, Hughes visited campus for a poetry reading. He published his poetry collection Field of Wonder that same year.
---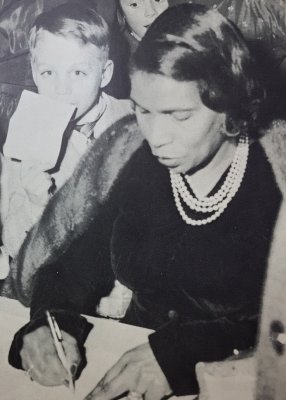 March 26, 1953 & Feb. 1958 | Marian Anderson
Famed soprano Marian Anderson performed twice on the Union auditorium stage, singing pieces by Handel and Schubert, as well as spirituals. After the 1958 concert, an article headlined "Capacity Audience For Great Singer" praised Anderson's abilities, noting that "it is the great person she is that lends sincerity and credence to her singing."
---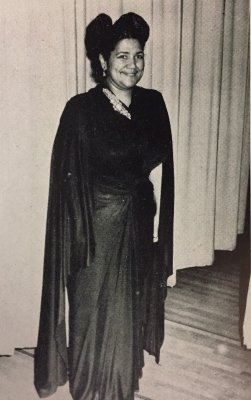 Dec. 9, 1954 | Dorothy Maynor
A preview article about Soprano Dorothy Maynor's concert in the Nov. 26, 1954 Goshen College Record stated "Gifted with a hauntingly beautiful voice and great artistry, Maynor constantly wins the highest praises of critics and audiences alike."
---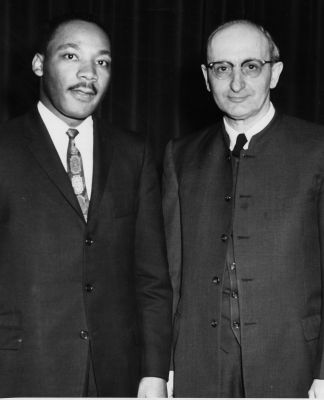 March 10, 1960 | Dr. Martin Luther King, Jr.
On the evening of March 10, 1960, the Baptist minister and leader in the African-American Civil Rights Movement delivered a spellbinding lecture to a crowd packed into Goshen College's Union Auditorium, according to news accounts. Dr. King's visit "sparked a great deal of interest" on campus and spurred sustained activism against segregation.
(Read the full story about Dr. King's visit to Goshen College)
---
Oct. 1966; Oct. 14, 1994; Jan. 17, 2005; Jan. 16, 2012 (and several other occasions) | Vincent Harding
A Mennonite minister known for his work with the Southern Christian Leadership Conference, Harding was a frequent visitor to Goshen College. A colleague of Dr. Martin Luther King, Jr., his work for civil rights in the late 1950s and early 1960s was instrumental in the passage of the 1964 Civil Rights Act.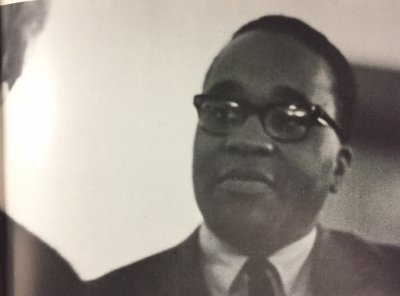 ---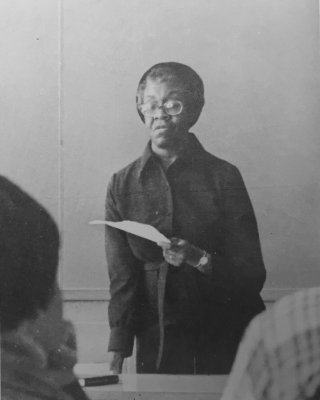 Feb. 23, 1978 | Gwendolyn Brooks
The well-known poet held a poetry workshop on campus in addition to reading her own work.
---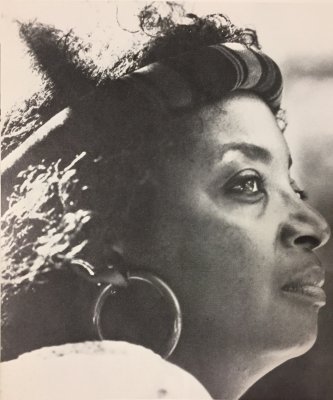 Feb. 10-11, 1987 | Colleen McElroy
A poet, playwright and short story writer, McElroy visited as an S.A. Yoder Lecturer. She presented poetry and commentary from her experience as a black woman, a traveler and world citizen.
---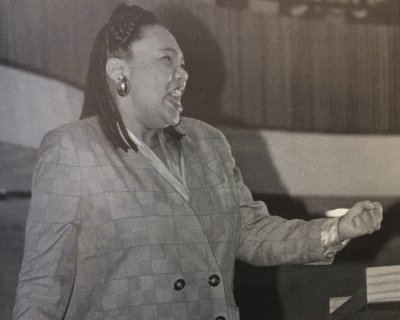 Jan. 17, 1995 | Yolanda King
The daughter of Martin Luther King, Jr., spoke against complacency, "color-blindness" and injustice toward marginalized people, commenting on how her father's dream was and wasn't being lived out at the time.
---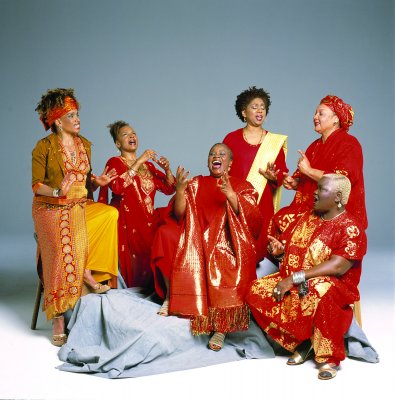 May 1, 1999; Oct. 25, 2003; Nov. 17, 2007 | Sweet Honey in the Rock
The Grammy Award-winning group composed of six African-American women is a Goshen favorite, having visited campus three times. The group draws on the sacred music tradition of the Black church, of spirituals, hymns, gospel, jazz and blues.
---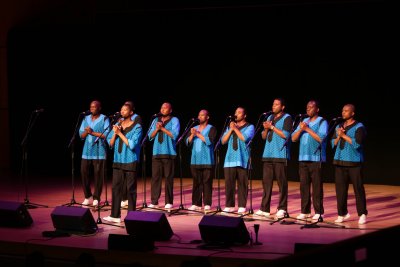 Feb. 25, 2003 & Feb. 10, 2017 | Ladysmith Black Mambazo
South African male choral group Ladysmith Black Mambazo have visited campus twice, both times providing memorable performances.
---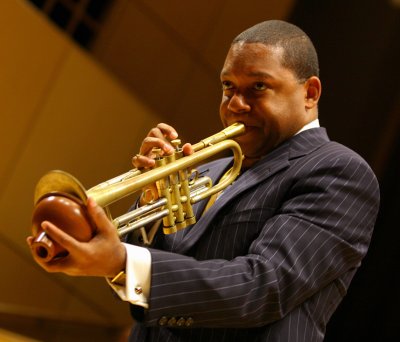 Sept. 16, 2004 | Wynton Marsalis
Internationally-acclaimed musician, composer, bandleader, educator and a leading advocate of American culture, Marsalis wowed GC audiences in 2004.
---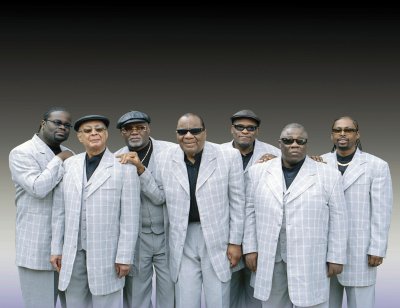 March 10, 2006 | Blind Boys of Alabama
Gospel Music Hall of Famers, the Blind Boys of Alabama have a 70-year recording career with five Grammy Awards (plus one for Lifetime Achievement).
---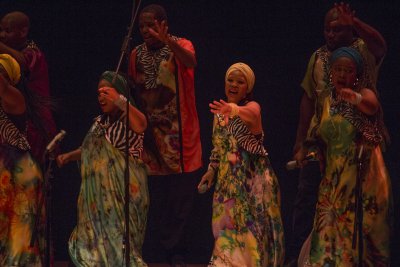 March 13, 2007 and Nov. 8, 2015 | Soweto Gospel Choir
Another group to have visited GC more than once, Soweto Gospel Choir brought to Goshen the unique and inspirational power of African Gospel music.
---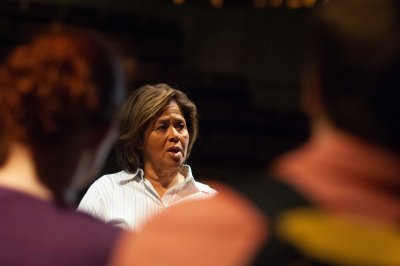 Sept. 13, 2011 | Anna Deavere Smith
Best known for her role in West Wing, playwright and actor Anna Deavere Smith hosted a theater workshop in Umble Center in 2011.
---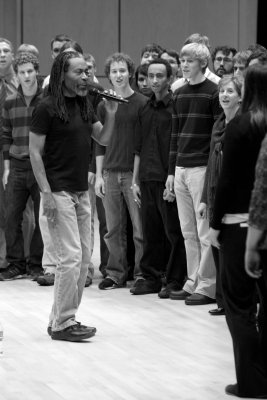 Jan. 18, 2009 & Feb. 14, 2016 | Bobby McFerrin
Both times that McFerrin visited Goshen College, he enlisted the help of students on stage with him, providing an unforgettable experience for all. According a 2009 Record article, "Perhaps the audience's only complaint was that McFerrin could not stay around for the customary post-show meet-and-greet. He had to catch a plane that evening to attend Barack Obama's inauguration in Washington."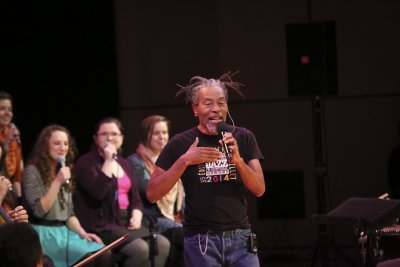 ---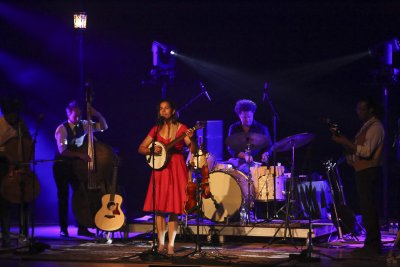 Oct. 13, 2015 | Rhiannon Giddens
Carolina Chocolate Drops lead singer and multiple Grammy Award-winner Rhiannon Giddens put on an incredible performance at Goshen College in 2015.
---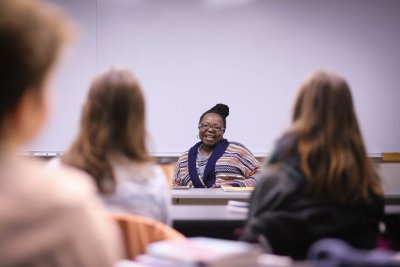 Fall Semester, 2016 | Ellah Wakatama Allfrey
1988 GC alum Ellah Wakatama Allfrey is an internationally-known author, broadcaster, editor and literary critic, and was awarded the title of Officer of the Order of the British Empire (OBE) by Prince Charles in 2011, which is one of the highest cultural honors in England.
During her semester as a visiting professor at GC, she taught Contemporary African Literature and Editing and Publishing.
---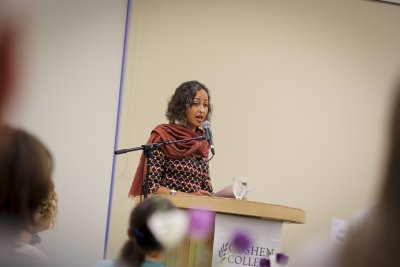 Jan. 16, 2016 | Sofia Samatar
Sofia Samatar, a 1994 graduate of Goshen College, is the author of the novel A Stranger in Olondria, winner of the William L. Crawford Award, the British Fantasy Award, and the World Fantasy Award. She is also a Hugo and Nebula Award finalist and the recipient of the John W. Campbell Award for Best New Writer.
---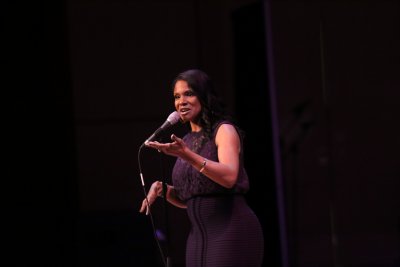 June 7, 2018 | Audra McDonald
Broadway icon and TV star Audra McDonald delighted the GC audience with her award-winning voice and charming stories.
---

Feb.  19, 2020 | Michelle Alexander
Writer and civil rights advocate Michelle Alexander, best known for her 2010 book "The New Jim Crow: Mass Incarceration in the Age of Colorblindness," spoke to a packed house on Feb. 19 on the topic of mass incarceration in the age of colorblindness.
---