Conference to examine past, present and future of Study-Service Term, March 5-6
Conference: "Global Education for All: Renewing Our Vision"
Date and time: March 5-6, 2019
Location: Goshen College, various locations (map)
Cost: Free
---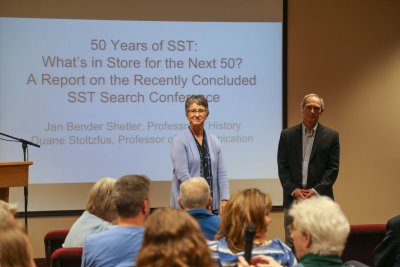 Goshen College will host a two-day conference examining the college's transformative Study-Service Term (SST) program, to be held on campus March 5-6, 2019. This conference is free and open to the public.
Titled "Global Education for All: Renewing Our Vision," participants will examine the past 50 years of SST and look ahead to its future through panels, workshops, lectures and more. Guest speakers include former SST participants Elaine Meyer-Lee, associate vice president for global learning and leadership at Agnes Scott College, and Ron Krabill, associate professor in the interdisciplinary arts & sciences program at the University of Washington Bothell. Both plenary lectures will be live-streamed at goshen.edu/live-stream.

---
---
"SST has been at the heart of the general education program at Goshen College for 50 Years," said Tom Meyers, director of international education and associate academic dean. "The program has allowed our students to move out of North America and to learn to know people and cultures in 24 countries in Africa, Asia, Europe and Latin America. For many, SST is the beginning of a lifelong quest to better understand the world beyond our borders."
The conference is a direct outcome of a process that began last fall with a "search conference," in which 33 GC faculty, administrators and students explored the question "How can we strengthen Goshen College's international education core, including SST, to make it more effective, engaging and possible for our students in the current global context?" over a two day intensive retreat.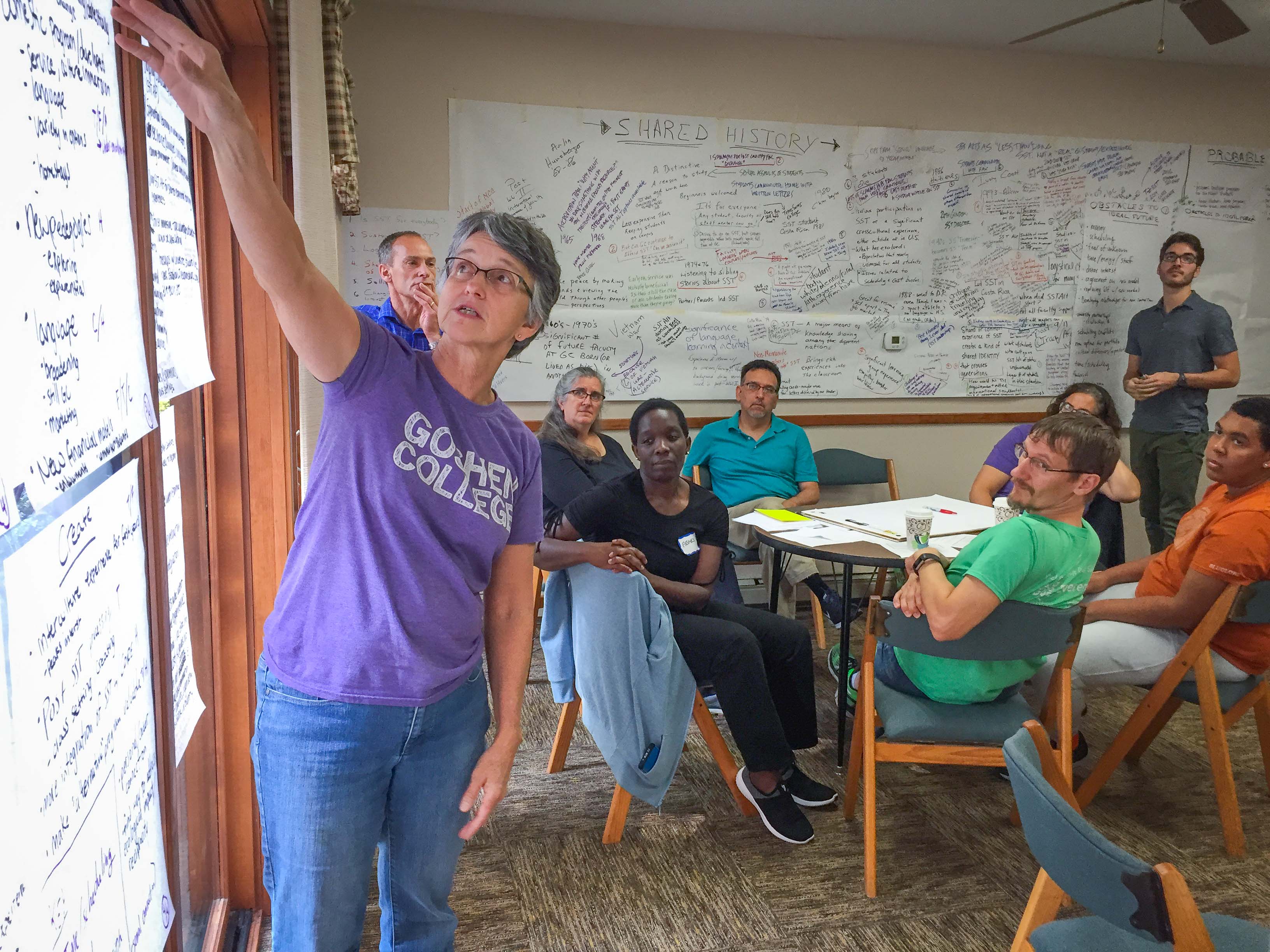 Working groups from the search conference will present their ideas at the upcoming SST conference, including ideas for making a global education, once again, accessible and effective for all students. Conference leaders will be collecting feedback that will lead to proposals for change.
"We hope that many SST alums and past leaders will come to contribute to this conversation," said Jan Bender Shetler, professor of history and incoming director of international education. "Everyone's ideas will be taken seriously and contribute to change, whether you have been or are going on SST or not. We are thinking about global education that can happen in the U.S. and in shorter blocks of time, but still be an immersive, intercultural experience with a language and service component."
The conference will also include a reception for the opening of an art exhibit titled "Brought Home: Objects and Stories from 50 Years of SST," which will be on display from March 3 through May 19. The exhibit will contain artifacts that students and faculty leaders acquired during their SST terms and brought back home. It offers a wide variety of mundane and exotic objects, fine art and folk art, including paintings, textiles, toys, carvings, costumes, jewelry, ceramics, baskets, masks and metalwork.
» Learn more at goshen.edu/sst/50.