Gerhard Reimer, professor emeritus of German, dies at 90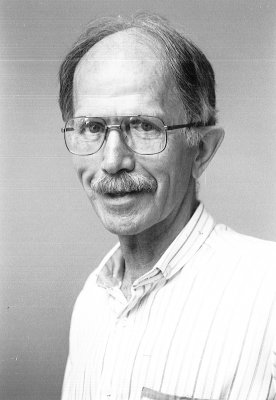 Gerhard Johan Reimer, professor emeritus of German, died Jan. 1, 2019, in the care of Goshen Health Hospice. He was 90 years old.
Reimer taught German and occasionally Spanish at Goshen College from 1966-1994. He led eleven study abroad groups for the college's Study-Service Term (SST) and Brethren Colleges Abroad (BCA) in Costa Rica and Germany. Only one other faculty member has led more SST units than Reimer.
"Gerhard was respected and admired by our partners in Germany and Latin America for his language ability, good humor and flexibility," said Tom Meyers, director of international education and associate academic dean. "In 2004 I asked him to lead the German unit, and with only a month's notice he was ready to go. He was also the country director for BCA in Xalapa, Mexico. When I visited the Xalapa program, more than a decade after he was there, Gerhard was remembered with great fondness by local people."
Reimer was born June 16, 1928, on a farm near Blumenort, Manitoba, Canada, to David P. and Justina (Brandt) Reimer. He grew up speaking Plautdietsch ("Low German"), learned English in primary school and farmed with his parents. He earned a teachers certificate from the Manitoba Provincial Normal School and taught for two years on Matheson Island, Manitoba and Poplar Hill, Ontario.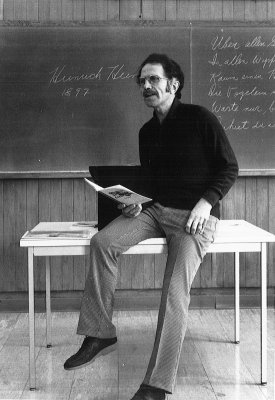 He graduated from Goshen College in 1956 with a degree in Christian education. From 1958-62 he worked for Mennonite Central Committee in Pennsylvania and Switzerland, where he also attended the University of Basel from 1960-62.
During that time, he met Margaret "Marge" Lapp. They married in Kaiserslautern, Germany, April 9, 1960, and had three children: Paul (Kathryn Meyer) Reimer of Goshen, both of whom are Goshen College professors; Julia (Phillip Lund) Reimer of St. Paul, Minnesota; Christine (Michael Collins) Reimer of Vancouver, British Columbia.
Reimer continued his studies at Michigan State University from 1963-66, where he earned master's and doctoral degrees in German linguistics and literature. He joined the faculty of Goshen College in 1966, where he taught until his retirement in 1994.
Margaret died Jan. 6, 1993, and Reimer was re-married to Rosemary Wyse on Dec. 24, 1994 in Goshen. She survives him. Together they continued to lead SST/BCA programs in Costa Rica, Germany and Mexico, and volunteered in Latin America and in Oklahoma. They were loving grandparents to five grandchildren: Peter, Benjamin, Elena, Lyra and Henry.
Visitation takes place Friday, Jan. 4, 2019, from 4 to 6 p.m., and Jan. 5 from 10 a.m. until noon in the Gathering Rooms at College Mennonite Church. A memorial service will take place at College Mennonite Church at 3 p.m. on Jan. 5, 2019.