Poet Tiana Clark to speak Jan. 20
Event: King Celebration and S.A. Yoder Lecture: Tiana Clark
Time & Date: Sunday, Jan. 20, 7-9 p.m.
Location: Sauder Concert Hall, Music Center
Cost: Free and open to the public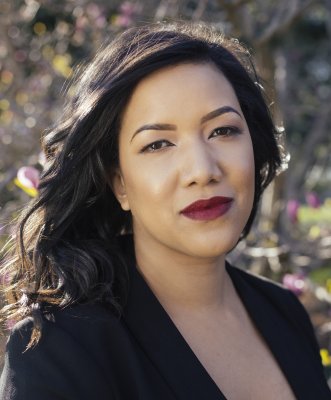 Award-winning poet Tiana Clark will read and speak about her poetry in Goshen College Music Center's Sauder Concert Hall on Sunday, Jan. 20 at 7 p.m., as the featured artist for the college's annual King Celebration, in collaboration with the S.A. Yoder Lecture Series. A reception will follow. This event is free and open to the public.
Clark will be joined by students who will perform poetry, prose and music during the coffeehouse performance.
Clark was raised in Nashville, Tennessee and southern California. She studied Africana and Women's studies at Tennessee State University and earned her MFA from Vanderbilt University. She is the author of the chapbook "Equilibrium" (Bull City Press, 2016), which was chosen by Afaa Michael Weaver for the Frost Place Chapbook Competition, and the full-length poetry collection "I Can't Talk About the Tree Without the Blood" (University of Pittsburgh Press, 2018), which won the Agnes Lynch Starrett Prize. Her poetry and prose have appeared widely in magazines and journals such as the New Yorker, Poetry Magazine, Kenyon Review, New England Review and Best New Poets 2015.
The 2017-2018 Jay C. and Ruth Halls Poetry Fellow at the Wisconsin Institute of Creative Writing, Clark's other honors and awards include a Pushcart Prize, the Rattle Poetry Prize, and the Furious Flower's Gwendolyn Brooks Centennial Poetry Prize. She has held scholarships and fellowships from the Bread Loaf Writers' Conference, the Sewanee Writers' Conference and the Kenyon Review Writers' Workshop. She teaches creative writing at Southern Illinois University, Edwardsville.
The S.A. Yoder Lecture Series, begun in 1972, honors Dr. Samuel A. Yoder, a professor at Goshen College from 1930 to 1935 and again from 1946 until his death in 1970.