Diana Krall performance at Goshen College rescheduled for April 5, 2019
Performing Arts Series Concert: Diana Krall
Date: Friday, April 5, 2019
Time: 7:30 p.m.
Location: Goshen College Music Center's Sauder Concert Hall
Cost: $85, $80, $65
---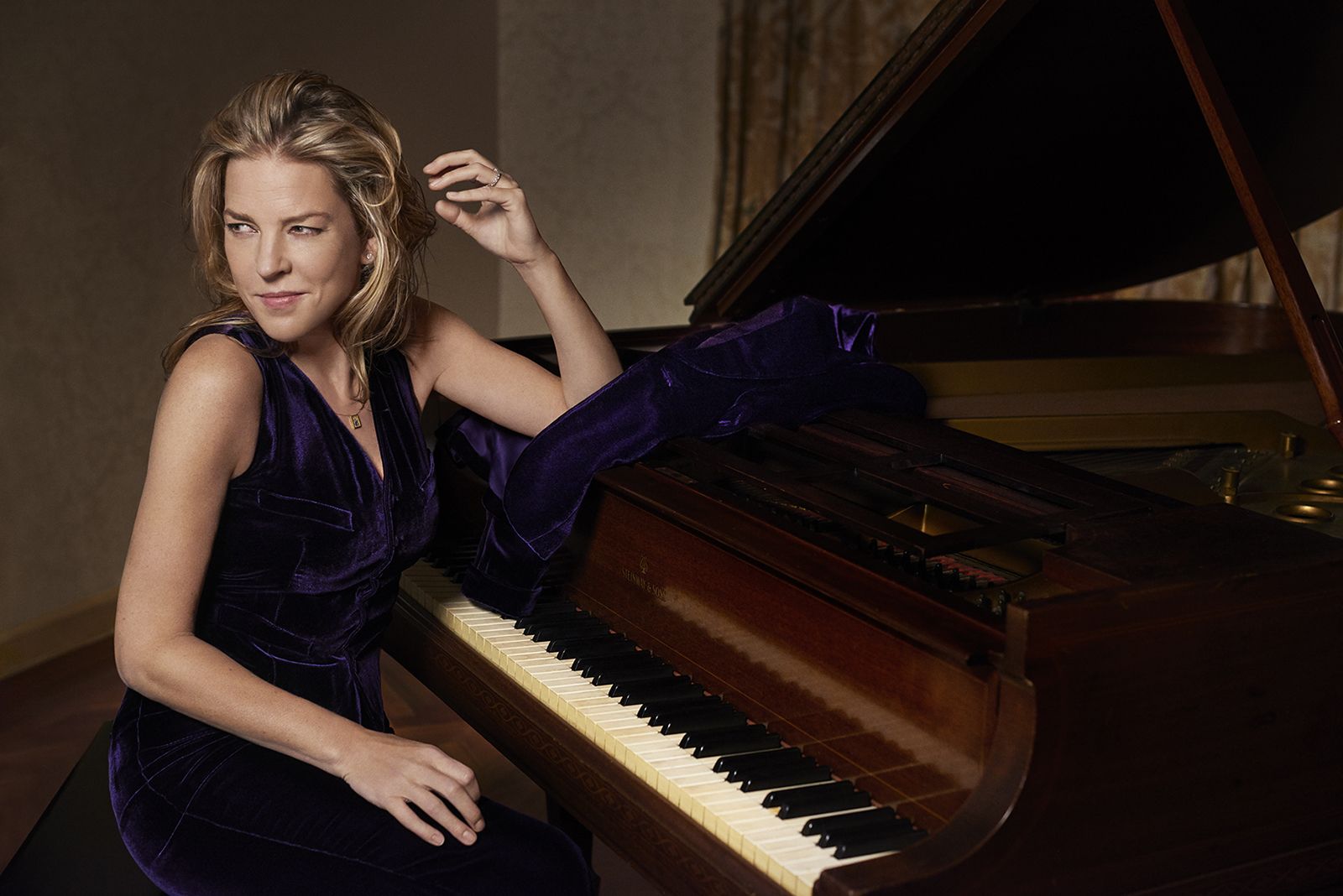 Multiple Grammy Award-winning jazz pianist and world-renowned singer Diana Krall has rescheduled her performance at Goshen College's Sauder Concert Hall for Friday, April 5, 2019 at 7:30 p.m.
Due to unforeseen scheduling conflicts, Krall postponed a portion of her fall Turn Up The Quiet World Tour, which included the Oct. 16 show in Sauder Concert Hall.
The Canadian singer  has released 13 studio albums, several of which, The Look of Love, The Girl in the Other Room, and From This Moment On, peaked at number one on the Canadian Billboard Albums Chart.  Several of her albums have platinum or multi-platinum certification have sold over 15 million album copies worldwide.
Krall has been nominated for 50 awards as a singer-songwriter and pianist and has won 24. These include five Grammy awards: two for Best Jazz Vocal Album, two for Best Engineered Album, Non-Classical, and Best Instrumental Arrangement Accompanying Vocalist(s).
Krall has released music with other notable musicians such as Tony Bennett, Celine Dion, Elvis Costello, Willie Nelson and the Chieftains. Her 2018 tour has taken her across the United States.
Tickets are $85, $80, $65 and can be purchased through the Goshen College Box Office (574-535-7566, boxoffice@goshen.edu) or online at www.goshen.edu/tickets.
Upcoming concerts in the Performing Arts Series include:
Tuesday, Oct. 9, 7:30 p.m. - Gillian Welch with David Rawlings
Saturday, Nov. 3, 2018, 7:30 p.m. - I'm With Her
Saturday, Dec. 15, 2018, 7:30 p.m. - The 5 Browns
Friday and Saturday , Feb. 1 & 2, 2019, 7:30 p.m. - Imago Theater presents FROGZ!