Hunsbergers secure new home for Haitian artwork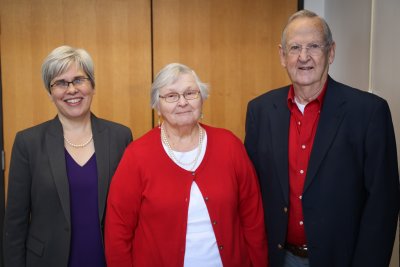 In 1962, while Goshen College Director Emeritus of International Education Arlin and Naomi Hunsberger '55 were working in Haiti with Mennonite Central Committee, they became interested in the local art. As they became familiar with local artists and galleries, this interest turned into a passion, feeding a desire to learn more about a country that they had come to love. Over multiple assignments and trips to Haiti, they had amassed a collection with more than 90 pieces of art.
Arlin and Naomi recently shared their intent to donate their Haitian art collection to Goshen College. This stimulated  exciting conversation and plans to ensure that this collection, one of the premier and significant collections of Haitian art in the U.S., would be accessible to the public and a catalyst to improve the Union Building, built in 1950.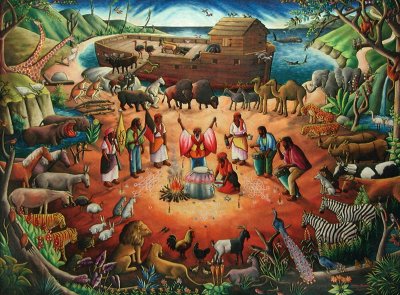 A generous lead gift by the Hunsberger family will help make a Union renovation project possible, coinciding with the 50th anniversary of the SST program. The main corridor of the Union and the LeafRaker dining facility will become a collaborative commons, combining meeting spaces and a renovated dining facility, recapturing the Union's central role as the campus crossroads.  The space will become a permanent home to their Haitian art collection, which will make the space colorful and expressive of Goshen's international engagement.