Art Smucker, professor emeritus of chemistry, dies at 94
Dr. Arthur A. Smucker, professor emeritus of chemistry at Goshen College, died in his sleep in the early morning of December 25, 2017.
Smucker taught at Goshen College for 34 years, serving at various times as a chemistry professor, head of the chemistry department, tennis coach and director of computer services. Along with his wife, Oma, he also led Study-Service Trimesters (now Study-Service Term) for Goshen College in Guadeloupe (GC's first unit) and in Poland. He retired from Goshen College in 1987.
"Art was an excellent mentor, showing me ways to improve in the classroom and having fun in the laboratory setting," said Don Clemens, chemistry professor from 1967-2004. "Art had an inquisitive mind and learned computer programming, thus helping to start the computer department at GC. Art was a friend as well as a colleague."
"Our chemistry faculty have always set the bar high, and provided generous measures of challenge and support to our students," said Goshen College President Rebecca Stoltzfus. "Dr. Smucker played an important role in this legacy of quality."
Smucker was born Nov. 27, 1923, in Dhamtri, India, to Ralph and Alma Smucker, who were serving there as missionaries.
Smucker and his family returned to the United States when he was in his teens. He finished his high school education at Goshen High School.
He attended Goshen College, where he met Oma Hershberger. They were married July 2, 1948, in France, where they both served in Civilian Public Service following World War II.
Smucker obtained a master's degree and a doctoral degree in biochemistry from the University of Illinois.
The Smuckers returned to Goshen in 1953, where he accepted a teaching position at Goshen College.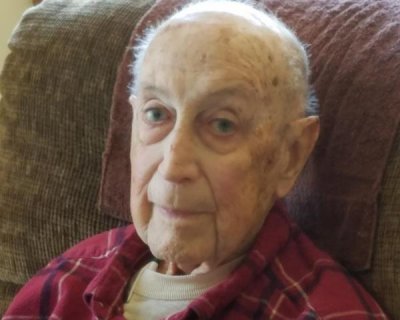 Smucker loved travel, music and drama and participated actively in all of them throughout his life. His interests were extensive and varied and he taught himself to excel at many things, including tennis, bridge, playing multiple recorders, foreign languages, computer languages, acting roles and genealogy research and database compilation. He also participated in multiple service trips for Mennonite Disaster Service after he retired.
He was preceded in death by his parents; his first wife, Oma (Hershberger) Smucker; and his brother, Ernest Smucker.
Smucker is survived by his second wife, Carol Oyer; his children, Doug (Karen) Smucker, Brian (Candi Horton) Smucker, Don (Jade Chandler) Smucker, Cynthia (Larry) Marcus, Carol (Chuck Back) Smucker, and Robert (Klaudia) Smucker; three grandchildren; one great-grandchild; four stepchildren, Rebecca Oyer, Kathy Oyer, Sarah (Mike Cerceo) Oyer, and Tim (Joanne) Oyer; and many nieces, nephews and other extended family.
A celebration of Smucker's life will take place at College Mennonite Church, 1900 S. Main St., Goshen, at 10:30 a.m. Friday, Jan. 5. Lunch will be served following the service; all are invited to attend this time of sharing.