Collaborative spirit shapes new Latino Entrepreneurship Program
By Abby King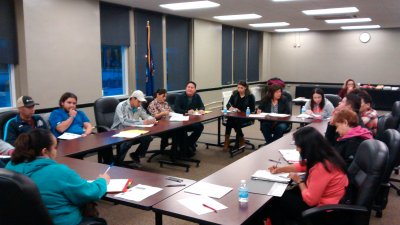 Gilberto Perez Jr. pulls three business cards from his shirt pocket: one for a tuxedo-rental store, another for a florist and the third for a ballet folkorico group. All are Latino-owned businesses located in Goshen.
Many of the local businesses in the Goshen and Elkhart County area are owned by Latinos — the Latino population of Goshen is approximately 29 percent, while Elkhart County is around 15 percent.
Perez, dean of students at Goshen College, points at the cards and says, "What would happen if Goshen College offered adult [business] education to these individuals? …We'd be building up the next generation of entrepreneurs for our community that will move the economy and move this community to a better place."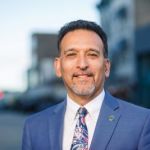 And that is just what Goshen College is doing in collaboration with community and regional partners.
On Oct. 17, the Latino Entrepreneurship Initiative, called "Innovative Entrepreneurs" or "Empresarios Innovadores," hosted their first free workshop. The workshop, focused on providing Latino business-owners with education, kicked off the beginning of a collaboration between Goshen College, the Center for Healing and Hope, Goshen and Elkhart Chambers of Commerce, 1st Source Bank, Centier Bank, the Business Diversity Initiative from Elkhart and Chicago's Mexican Consulate.
The program is a culmination of months of hard work. It all began this past spring, when the Elkhart Chamber of Commerce created the Business Diversity Initiative in hopes of reaching out to minority-owned businesses.
From the creation of the Business Diversity Initiative came a focus group and a mentor night. However, it wasn't until Perez remembered hearing about a group of 60 Latina women who met on a regular basis to attend entrepreneur workshops run by the Mexican Consulate in Chicago that he realized what the Elkhart Chamber of Commerce had to do next.
With haste, Perez and a number of others, including Jon Geiser, associate professor of business at GC, created a proposal to send to the Mexican Consulate for funding. A curriculum was written up, which included eight classes focused on human resources, the fundamentals of finance, efficient operations and more.
Perez said, "The goals which we proposed were that business owners would gain education on how to start a business, build relationships with other Latino entrepreneurs and learn how to network with Chamber members, and potentially gain access to educational opportunities at Goshen College."
Perez sent the proposal to colleagues – one in Sturgis, Michigan, another in Indianapolis and one in South Bend. Within no time, Perez heard back from his colleagues who were interested in implementing the initiative in their own cities.
The Mexican consulate in Chicago offered financial support to start the Empresarios Innovadores program in Goshen and Elkhart, and additional funds have been offered to start the program in South Bend. Funds from the Mexican consulate in Indianapolis are pending, and funds for the program in Sturgis came from the Mexican consulate in Detroit.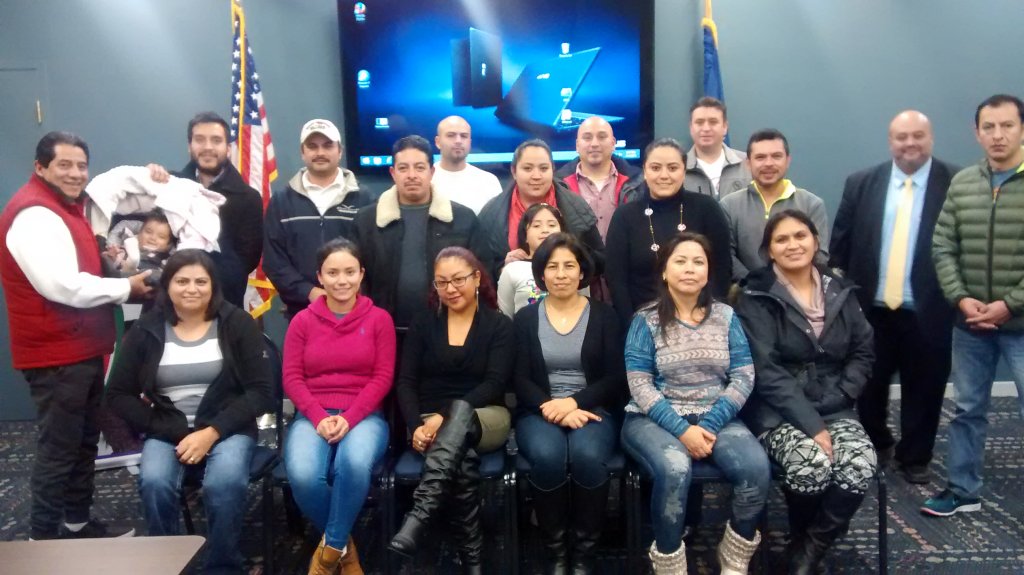 On the same night that the Innovative Entrepreneur program launched their first workshop in Elkhart, Sturgis hosted their first one as well. On Nov. 8, South Bend also began their Innovative Entrepreneurs program. Indianapolis has plans to follow.
Within the next few weeks, Perez will meet with others to brainstorm the possibility of a Midwest Latino Entrepreneur network, that would connect communities in Ohio, Indiana and Michigan – possibly more.
One of the main purposes of the initiative is to empower Latino entrepreneurs.
"[We want Latino business owners] to… say 'I'm helping prepare the next generation of Latino entrepreneurs in this community, and I have as much to offer as others in this community,'" said Perez.
While most of the efforts are focused on helping Latino entrepreneurs, Perez said that Goshen College students will also have the opportunity to grow from the workshops. Whether it be business majors helping directly with the curriculum, or Spanish students looking to improve their conversation skills, all students are welcomed to participate and engage in the community.
For those interested, the workshops will take place every Tuesday evening at 6 p.m. at the Elkhart Chamber of Commerce through November 28.