Goshen College music faculty to perform some of their favorite holiday selections
Afternoon Sabbatical: A Musical Feast, featuring GC Music Faculty
Date and Time: Tuesday, Dec. 12, 2017 at 1 p.m.
Location: Goshen College Music Center's Sauder Concert Hall
Cost: Free and open to the public
---
Goshen College music faculty to perform some of their favorite holiday selections
GOSHEN, Ind. –  Goshen College music professors will perform some of their favorite Christmastime selections during a special holiday Afternoon Sabbatical performance on Tuesday, Dec. 12 at 1 p.m. in the Music Center's Sauder Concert Hall. This event is free and open to the public.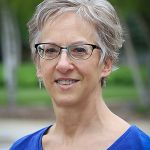 Faculty performers include professors of music Debra Detwiler, Scott Hochstetler, Matthew Hill, Jose Rocha and Solomia Soroka.
Debra Detwiler directs the Women's World Music Choir and leads the Parables Worship Team ensemble. In March of 2017 Detwiler directed the GC Combined Choirs in a performance with Ft. Wayne, Indiana Symphony and Chorus, and in April 2017 led the Women's World Music Choir on a tour to Kitchener/Waterloo and Leamington, Ontario.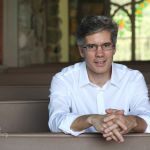 Matthew Hill teaches piano, chamber music, music history, and pedagogy. He is an active recitalist, chamber musician, concerto performer, and master classes teacher.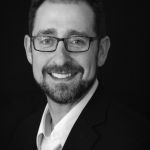 Scott Hostetler is director of the Goshen College Men's Choir and Concert Choir, and teaches multiple vocal training and performance courses. He directs the Goshen College Opera Workshop, and most recently was awarded the Mininger Grant for CCM (non-classical) Vocal Pedagogy Institute in 2017.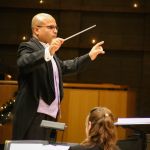 Jose Rocha will perform on the cello. Rocha is director of the All Campus Band and Symphony Orchestra ensembles. Most recently he conducted the Elkhart Symphony Orchestra and their guest musician Ben Folds, and enjoys leading a Yin Yang with Cello yoga workshop in downtown Goshen.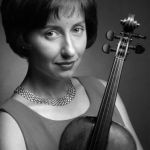 Solomia Soroka will perform on the violin. Soroka is an internationally acclaimed violinist and has appeared as soloist and chamber musician at concerts and festivals across the world. Soroka is currently on the faculty of Castleman Quartet Program and Schlern Music Festival, and teaches several courses at Goshen College as well as private instruction on violin.
This event is presented as part of the 2017-18 Afternoon Sabbatical program, a yearly lecture series with on-campus programs held on a Tuesday each month during the school year and bus trips for off-campus tours.
Future events in the Afternoon Sabbatical series include:
Feb. 13, 2018, 1 p.m. — Diana Lawson: Why Quality of Place?
Feb 28, 2018 — Chicago Theater Bus Trip: Love Never Dies
March 13, 2018, 1 p.m. — Rosalyn Troiano: Jubilate Deo
April 9, 2018, 1 p.m. — 40th Anniversary Celebration